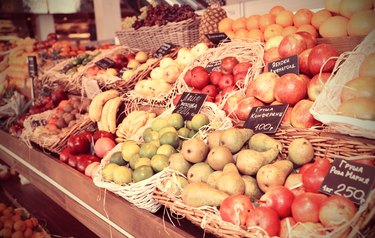 If, when you started tracking your money, you were surprised at how much you're spending on food, you should use that spark to ignite change. The USDA has some spending recommendations based on average wages, but the best numbers to work from are your own. Cutting down your grocery bill doesn't have to mean making drastic changes or depriving yourself of your usual luxuries, you just need to switch it up a bit.
If you're lucky enough to live near an Aldi, go! They are without a doubt the most affordable grocery store in the US. Try farmer's markets for seasonal items, ethnic shops for spices and specialty items, or salvage grocers for just about anything.
If you make a change towards cooking more at home and ditching the take out, you'll find that ingredients are able to be used in different ways throughout the week. Rice is great for making soups more hearty, stir-fry, puddings, and even as the crust for a quiche. Also, rice is rice is rice. Why wouldn't you buy the cheapest?
It might not be what you're used to, but it's worth a try.