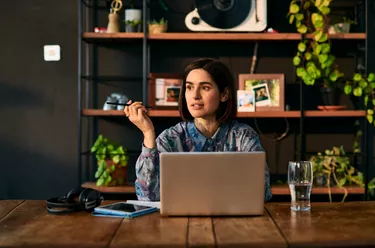 Inflation has taken a toll on U.S. families, with a growing number feeling a lack of financial confidence. As a result, households are cutting back on spending and even considering a second source of income to avoid sinking further into debt. If you're thinking about taking on a second job, there are some considerations, including how it impacts your primary job and work-life balance.
If you're thinking about taking on a second job, there are some considerations, including how it impacts your primary job and work-life balance.
Second Jobs and Inflation
Household costs are up across the board, with consumer prices rising more than ‌9 percent‌ from June ‌2021‌ to June ‌2022‌. This is the largest price increase in more than ‌40 years‌, and it applies across all consumer sectors. Fuel has been a significant driver of price increases, going up ‌70.4 percent‌ over the past year.
At the same time, consumers are still recovering from COVID-era economic impacts. The first year of the pandemic, ‌2020‌, saw the largest job loss in the history of the Bureau of Labor Statistics' Current Employment Statistics reporting. As employees returned to full-time jobs after being furloughed, laid off or terminated, they had to catch up on the debt the stimulus payments didn't cover.
Second jobs for extra income are nothing new. In fact, employees have been moonlighting long before the internet made things a little easier. But more Americans than ever are maxing out the concept by working two full-time jobs or a heavy part-time workload, adding up to as much as 70 or 80 hours a week.
Before tackling this workload, there are some things to consider, though, including the following.
‌Conflicts of interest:‌ Your first job could have strict rules when it comes to moonlighting. Check with your supervisor and make sure you won't put your primary job at stake. This may limit the options when it comes to looking for work, but it's always best to know before you start your job search.
‌Work-Life balance:‌ A second job can tend to interfere with family time and interests outside of work. Know this going in and work to determine what you can give up to make room for the extra hours you'll spend working.
‌Extra costs:‌ A second job will bring extra costs. There are the transportation costs related to getting to your second job. If you have children, you may also have additional childcare expenses.
‌Income tax impacts:‌ Before you take a second job, consider that the additional income will change your taxable income, possibly throwing you into a higher tax bracket. The IRS has adjusted those tax brackets for inflation in 2022. Crunch the numbers to include the extra cash you'll be earning through your side gig and make sure any additional taxes you'll pay won't reduce your earnings significantly.
Whether you're looking for a full- or part-time job, you'll have to know where to go to find those opportunities. First, it's important to make sure the work won't pose a conflict of interest with your day job. Then take the time to narrow down the type of work you want to do and research to determine whether you need any new skills to land work in that area.
The internet is your best resource when looking for a new job. Sites like LinkedIn and Indeed can help you find remote work, and local community groups and social media can connect you with part-time opportunities. If your second job will require you to use your vehicle for the work you'll be doing, check to make sure your personal insurance coverage allows business use.
Taking a second job can be challenging, particularly if you have a heavy work schedule. Finding something you enjoy doing with flexible hours will help you avoid burnout while also bringing in the money you need to offset rising costs.