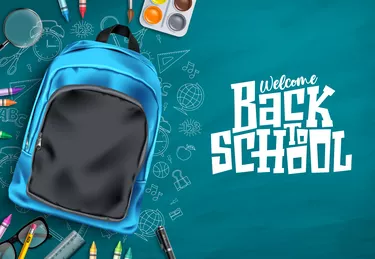 In a perfect world, everything you could possibly need to do your job and do it well would be placed at your fingertips by your employer. Unfortunately, that's not always the case, especially for teachers. They often find themselves without necessary supplies as the school year begins. The concept of wish lists has been launched to meet this challenge.
What Is a Teacher's Wish List?
A teacher's wish list is literally what it sounds like: "I wish I had X, Y and maybe even Z in my classroom or classroom library this year." You can visit any one of numerous websites to find out what a school, teacher or particular classroom needs at the beginning of any school year or even semester, according to the American Federation of Teachers. Wish lists aren't just tagged by teachers' names. Classroom wish lists are often posted as well.
The Amazon teacher wish list is perhaps the most popular and well-known website to assist with these efforts, and many schools take advantage of the site. North Hi Mount Elementary in Fort Worth, Texas posts its teachers wish lists on Amazon, and their teachers can post the names of other registries they might belong to as well.
Some organizations, such as Scholastic, Inc., set up online book fairs where you can purchase requested books and have them shipped to the school.
Why Do Teachers Need Wish Lists?
School teachers often find themselves digging into their own pockets to provide their students with necessary books and classroom supplies when their schools fall short in delivering them. Because school budgets are funded with a mix of state and local funds that often depend upon property taxes, teachers in Title I schools often find themselves in this predicament. These teachers simply can't afford to keep providing everything needed to create an ideal learning environment for their students on an ongoing basis. They simply can't afford to keep providing everything needed to create an ideal learning environment for their students on an ongoing basis.
At least one mom in Shawnee, Oklahoma is going the extra mile to help, according to Oklahoma's News 4. Emily Streeter made a Facebook post, offering to help teachers with her own money. She's offering to pay for teachers' requested school supplies in her city and in other areas of the country as well. Streeter says she began her effort in response to 2022's inflation issues and supply chain woes.
Teachers can visit School Days, her Facebook post, to post their Amazon Wish Lists or other requests for help. You'll be greeted by this message: "Back to school time is quickly approaching and I wanna help!! PLEASE drop a list of needed items or even better, an Amazon wish list! Let me shop and spoil those of you in one of the most under-appreciated professions!"
Don't overlook your state's sales tax holidays if you want to help a teacher and get the most bang for your buck.
How To Give to a Wish List
Responding to a teacher's wish list isn't difficult. Your first and easiest option might be to check your school's website for wish list links to their teachers' wish lists.
The American Federation of Teachers website is set up to let you click through and select from various options. You can sort by the grade level you want to assist or by subject area. You can narrow your search to just kindergarten, or maybe to 4th grade or 5th grade, or you can tag your search into a broader category, such as for elementary school, middle school or high school. The AFT assists schools in all 50 states plus the District of Columbia, or you can select "National" or "Overseas" locations. You're not limited to purchasing items here. You can donate to an associated teacher's wish list as well.
Amazon Wish Lists allow teachers to provide a shipping address and to segregate their needs into categories like "Extras" or "Target" needs. Teachers can share their lists on Amazon from their own social media accounts by simply tagging their posts "#ClearTheList," a social media movement that aims to help teachers out.
Target provides a "School List Assist" website where you can enter your school's name or even just a zip code.
Don't overlook your state's sales tax holidays if you want to help a teacher and get the most bang for your buck. The Federation of Tax Administrators posts a full list of tax-free 2022 dates for every state, as well as links that you can check out for information regarding any applicable rules or exceptions. There's usually a maximum cost limit. For example, Alabama imposes a cap of $750 on computers, $30 on books and $50 on school supplies. Any portion of your purchase that exceeds these limits would be subject to sales tax.
Keep in mind that wish-list shopping doesn't have to be a one-and-done deal. Teachers can add to lists as the school year goes on so you can usually wait for the appropriate dates.
The federal government also stands by to help teachers out financially…at least a little. Some teachers are entitled to claim a tax deduction for educational expenses they pay that aren't reimbursed by their schools. It's not a big deduction – just ​$250 a year​ – but you don't have to itemize to claim it. It's an adjustment to income so you can take it and claim the standard deduction for your filing status as well.
According to the IRS, teachers must qualify by working at least ​900 hours​ in a school year. They must teach kindergarten through 12th grade in a school recognized by their state.
Target also lends a helping hand to teachers who make purchases themselves. Its Teachers Prep Event for the upcoming school year runs through ​Sept. 10, 2022​. It cuts the cost of back-to-school supplies by ​15 percent​ during this time. This is six weeks longer than usual.
You have to itemize to claim this deduction, and this wouldn't be worth your while if the total of all your itemized deductions doesn't exceed the amount of the standard deduction that you're entitled to claim. And you can't give your gift directly to the teacher you have in mind. This would disqualify it for a tax deduction, according to the Internal Revenue Service.
The IRS also indicates that your financial gift must be made to a "qualified organization," but this does include most schools.