It's never too late to get a college education, whether you want to start a new career or simply want to broaden your mind. But finding the money to pay for tuition can be difficult, if not impossible, especially if you're trying to set money aside for your eventual retirement. The good news is that there are loans available for those who have reached a certain age. Some are even geared specifically to women.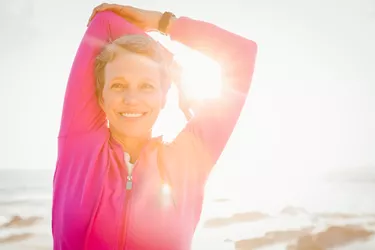 AAUW's Career Development Grants
The Career Development Grant from the American Association of University Women (AAUW) offers funding to women with bachelor's degrees who are interested in pursuing higher education. Priority is given to women of color, women pursuing their first advanced degree and women who have credentials in nontraditional fields.
Live Your Dream Award
Soroptimist Organization for Women issues the Live Your Dream Award to women who serve as the primary source of financial support for their families. Awards range from $3,000 to $10,000. To apply, you must go through a local club during the July to November application period.
Jeannette Rankin Women's Scholarship Fund
Open to low-income women aged 35 and older, the Jeannette Rankin Women's Scholarship Fund offers $2,000 for use on tuition, books, transportation, childcare and living expenses over the course of two semesters. Even among eligible candidates, selection is competitive, so all applicants aren't guaranteed a scholarship.
Renate W. Chasman Scholarship
For students in the fields of science, technology, engineering or mathematics (STEM), Brookhaven National Laboratory offers the Renate W. Chasman Scholarship. Students must be willing to conduct research at the Brookhaven lab in Upton, New York, to qualify.
Federal Pell Grants
The U.S. government offers Pell Grants to low-income students of all ages for undergraduate and some graduate programs. A Pell Grant doesn't need to be repaid, but to apply, you must fill out the Free Application for Federal Student Aid. Once you've completed this application, though, you may discover other federal government grant programs that fit your needs.
If you've been considering going back to school, a grant can help offset the cost. You'll get the education you need to make a career change, enhance your existing career, or simply learn more about a topic that has always interested you. In addition to these grants, there are also loans that can help reduce the cost of tuition, books, supplies and living expenses while you're in school.