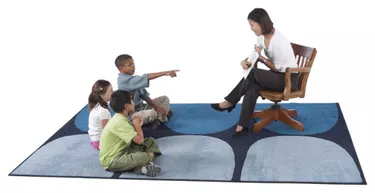 Earning a college degree has become nearly a prerequisite for many professionals entering the job market. Some individuals choose to return to school for a post-baccalaureate degree, either to prepare for entry into a new field or to increase desirability in the job market. College programs offering post-baccalaureate degrees can be a financial burden for students, especially if they've already paid for an undergraduate degree. Financial aid can help cover costs, but not all students will qualify.
College Definitions
One step in determining whether financial aid pays for a post-baccalaureate degree is to note how your college or university has defined the program you plan to enter. Not all programs, degrees and certifications fall under the category of "post-baccalaureate" for schools. Your school may consider you a post-baccalaureate student for the purpose of enrollment, but the program may fall into the "undergraduate" category for financial aid.
FAFSA
To learn whether you qualify for financial aid for a post-baccalaureate degree, complete a Free Application for Federal Student Aid (FAFSA) form. The government uses information from your FAFSA to determine whether you qualify for aid to cover college costs. Factors taken into consideration include your income, school cost and other sources of aid (such as private scholarships). Listing the school where you intend to pursue a post-baccalaureate degree will help the government determine your aid level.
School Status
Not all schools offering a post-baccalaureate degree will qualify students to receive financial aid. Schools must be accredited institutions; otherwise, students will need to rely on private loans and savings to cover the cost of post-baccalaureate degrees.
Program Eligibility
Different types of programs enable students to receive financial aid. Examples of eligible programs include master's programs, credential programs (for example, teacher preparation programs) and second bachelor's degrees. Examples of post-baccalaureate programs that will not typically qualify students to receive financial aid include continuing-education classes and certificate programs. If you're pursuing a second bachelor's degree, you may qualify for financial aid, including student loans. However, you will be ineligible for certain types of grants, including the federal Pell Grant.
Prerequisites
Some post-baccalaureate programs require students to have completed a certain number of prerequisite units or classes before beginning studies. In some cases, students may already fulfill these requirements based on undergraduate coursework. If you must return to school to complete prerequisites before beginning a post-baccalaureate program, costs are typically covered under financial aid.
Student Responsibilities
Students may be disqualified from financial aid when pursuing a post-baccalaureate degree because of outstanding issues. Unsatisfactory academic progress, withdrawing from all classes or intentionally submitting false financial information to secure financial aid can all result in financial aid's being discontinued or denied.
Other Sources
If federal student aid doesn't pay total costs for earning a post-baccalaureate degree, you still have other options. Consider applying for scholarships. You may also take out private loans from a bank, although these tend to have higher interest rates compared with government student loans.