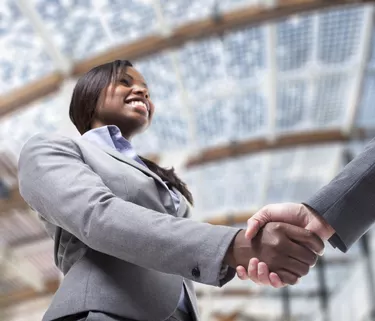 State-run displaced homemaker programs help eligible women and men transition back into the workforce or enter it for the first time. Most include financial, resource and assistance grants that do not require repayment. Section 101 (10) of the federal Workforce Investment Act and guidelines in the Carl Perkins Career and Technical Education Act of 2006 define a displaced homemaker. State laws establish eligibility requirements for displaced homemaker programs.
Education and Training Grants
State laws determine the combination of tuition, fees and textbook expenses a displaced homemaker education grant includes. For example, in Michigan, displaced homemaker grants cover tuition only, while in Minnesota, grant funds cover tuition, fees and textbook expenses. Regardless of where you are, the application process -- which typically includes income verification, a prior education review and a skills assessment -- is thorough and rigorous. Additional information on education and training grants is available from state Workforce Development departments, as well as local workforce centers and community colleges.
Free Assistance
Displaced homemakers can also benefit from the additional assistance that some states provide. Most states allocate a portion of federal grant awards to fund these services. Some services, such as job counseling and training, job placement assistance and resources and financial management services are open to all qualified displaced homemakers. Others, such as grants that reimburse education-related childcare and transportation expenses, are income and need-based.