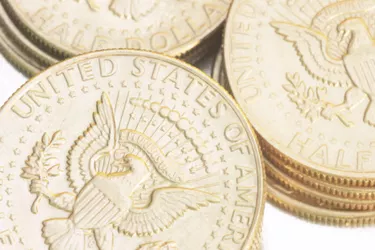 The U.S. government is one of the largest providers of grant funding. Each year, the government awards millions of dollars in federal grants for education, emergency disaster relief, housing and special populations. If you are a U.S. resident looking for grant funding, be sure to tap into the wealth of federal grant programs and resources.
Education Grants
Students should be sure to apply for grant programs administered by the U.S. Department of Education. The federal government provides financial aid to all U.S. residents who qualify and who demonstrate financial need. U.S. Department of Education maintains the Academic Competitiveness Grant (ACG), the Federal Supplemental Educational Opportunity Grant (FSEOG), the Teacher Education Assistance for College and Higher Education Grant (TEACH Grant), the National Science and Mathematics Access to Retain Talent (SMART) Grant, and the Pell Grant programs, all of which aim to help student supplement the cost of tuition.
Students must fill out the Free Application for Student Aid (FAFSA) to apply for any grants offered by the U.S. Department of Education.
Emergency/Disaster Relief Grants
The federal government also issues grant funding to U.S. residents who have been impacted by natural disasters like tornadoes, floods and wildfires. The U.S. Department of Homeland Security, the Office of Emergency Management (OEM) and the Federal Emergency Management Agency (FEMA) provide grant funding to help persons impacted by these issues.
FEMA, for instance awards grants to victims of natural disasters for temporary housing, home repair or replacement, and for permanent housing construction. Additionally, the agency provides funding for medical cost, clean up, clothing, and funeral costs (reference 1).
Housing Grants
The U.S. Department of Housing and Urban Development (HUD) provides discounted rental units to individuals who qualify for low-income housing and provides housing grants for minorities, individuals with disabilities and rural communities. Other government entities such as the U.S. Department of Agriculture (USDA), for instance, provide grant funding for housing as well.
The USDA administers the Rural Housing Repair and Rehabilitation Grants, which aim to assist rural homeowners in making upgrades to their homes and the Housing Preservation Grants, which provides assistance to homeowners who live in historic communities and neighborhoods.
Grants for Special Populations
The federal government has set aside a wealth of funding to assist special populations, like certain minorities, for instance, in obtaining education, housing and community services. The U.S. Department of the Interior Bureau of Indian Affairs (BIA) and the Bureau of Indian Education (BIE) are the first places Native American populations should look when trying to obtain this type of specialized grant funding.
BIE maintains several grant programs including the Indian Adult Education Grant and the Indian Education-Higher Education Grant Program, which both aim to help Native Americans gain access to higher education. BIA also awards Indian Law Enforcement grants to tribal governments to help them maintain police departments and detention facilities .