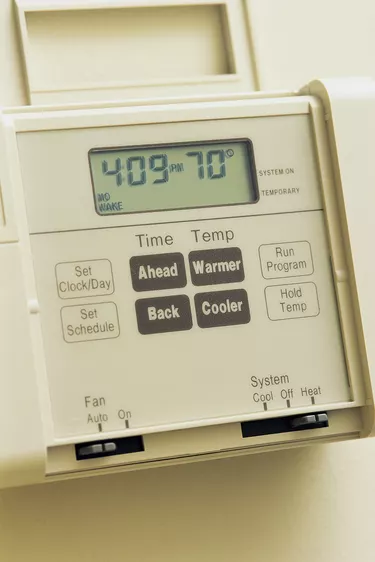 According to an American House Survey in 2007, more than 63 percent of U.S. homes had central air conditioners, while 22 percent had room units. Grants are available from local, state and federal government agencies, as well as nonprofit organizations, to purchase, replace or repair home air conditioning, or A/C, units. Homeowners should check with their local and state government authorities and nonprofit organizations for grant information.
Local Grants
Grants and weatherization services paid for with grants are available from local government authorities to repair or replace A/C units. Phoenix, Arizona, sponsors a weatherization assistance program, providing one-time grants to homeowners to fix or replace A/C units and other appliances with more energy-efficient models. In Marietta, Georgia, the local government sponsors repair grants up to $5,000 to replace A/C units, HVAC systems and other deficiencies.
State Grants
Some states offer grants and weatherization programs to cover the cost of installing and replacing A/C units for low-income homeowners. In Florida, the Division of Housing and Community Development sponsors a Weatherization Assistance Program covering A/C unit repairs and replacements. In California, the Department of Community Services and Development also funds a weatherization assistance program for low-income homeowners to replace their A/C units through a network of sponsors at the county and local government levels.
Federal Grants
Federal agencies also sponsor grant programs for homeowners to purchase, install or repair A/C units. For example, the U.S. Department of Agriculture, or USDA, sponsors the Very Low-Income Housing Repair Program, which awards grants up to $7,500 to low-income homeowners 62 years of age and older for removing health and safety hazards from their homes, as well as paying for renovations after the removals.
Nonprofit Grants
Nonprofit organizations across the United States sponsor programs funded by government grants and donations from private companies and individuals. One example is Northeast Florida Community Action, which performs several weatherization services in homes of low-income homeowners to lower their utility bills. These services are provided at no cost to the homeowners.