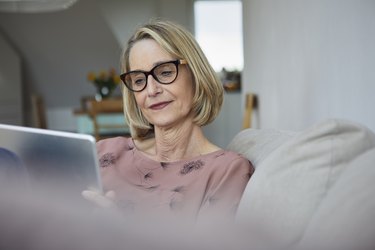 The federal welfare system began during the Great Depression, as a governmental response to an overwhelming number of families and citizens in need of financial assistance. However, the welfare system was turned over to state control in 1996. Consequently, the eligibility requirements now differ from state to state.
The federal government funds the states' welfare programs through grants from TANF (Temporary Assistance for Needy Families). The requirements are determined by income, both gross and net, family size and any emergency situations such as homelessness, unemployment or need for medical care.
Types of Programs
While most states offer basic assistance, there is no single set of requirements. Each state sets its own programs and the eligibility for them. In general, programs often include assistance for housing, child care, health care and unemployment. Other programs help low income households buy healthy food or provide temporary cash assistance.
General Requirements
In return for receiving TANF grants, all welfare recipients are required to find work. Single parents must work at least 30 hours in a week, while parents in two-parent families must work a combined total of anywhere from 35 to 55 hours in a week, depending on each state's requirements. In most states, individuals convicted of trafficking in drugs or fleeing a felony warrant are ineligible to receive TANF assistance. Also ineligible are people who have previously broken the program's rules, such as failing to gain employment within the state's proscribed period.
Income Levels and Deductions
Different states have different income level requirements, but most are based on the Federal Poverty Level (FPL), which uses gross yearly and monthly income to determine the applicant's percentage level. As of 2019, a family of three living in any of the 48 contiguous states and the District of Columbia, with a gross yearly income of $21,330, is at 100% of the FPL. Assistance in some states is available to households meeting as much as 200% of the FPL. Most programs allow for the deduction of items such as utilities and rent when calculating income.
Application Process
To apply for welfare or other assistance programs you must contact the Human Services Department in your state and set an appointment with a case worker. The case worker will be able to explain what paperwork will be necessary. In Florida, for example, you need to provide identification as well as proof of residency and your total gross income, earned and unearned.