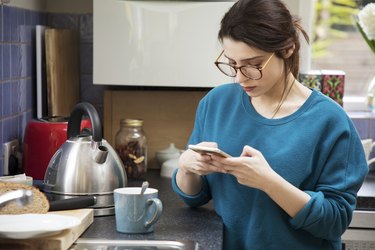 The third round of pandemic relief checks for individual American taxpayers are landing in bank accounts from coast to coast this week. You'd think the third time would be the charm, and some of the logistical issues that hampered previous disbursements would have been addressed by now. Unfortunately, a significant minority of Americans report delays or mistakes that are keeping them from their $1,400.
Some see their relief payments deposited into bank accounts they've closed or no longer can access; others have seen their checks garnished by their bank. This happened with the $600 checks sent out in January, as well as the original $1,200 checks from last spring's CARES Act. A lot of it comes down to infrastructure at the Internal Revenue Service, which is responsible for mailing out this money while also dealing with enough paperwork that the agency has pushed back Tax Day for the second year in a row.
Because of shortfalls associated with COVID and the various lockdowns, the IRS is actually still processing some tax returns from 2019. If you've moved or updated your banking information but haven't yet filed your 2020 taxes, that may have affected which account got your stimulus check. Unfortunately, this is out of the hands of the major tax software companies, like TurboTax and H&R Block, and the IRS is asking taxpayers not to call them, since they're so slammed.
"Because these payments are automatic for most eligible people, contacting either financial institutions or the IRS on payment timing will not speed up their arrival," the agency said in a recent statement. So, that check should still be coming — just not yet. Double-check your 2020 tax returns and file them soon if you haven't already to be sure your money gets where it needs to go.