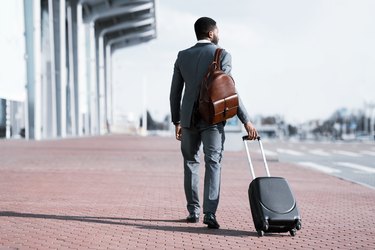 For millions in the United States and around the world, nothing sounds less appealing than traveling by airplane. Why expose yourself to a stressful couple of hours trapped in a speeding metal tube with other people, just to wind up in a new place that may or may not be following anti-COVID best practices? Sometimes you can't get by with just a Zoom call, though, and flying becomes a must.
In the past, once you committed to a particular flight, it became burdensome to change it if something came up. That's one thing we may be glad to leave in the Before Times: Thanks to the pandemic, the airline industry is so desperate for business that it's actually relaxing some of its more frustrating practices, including fees for changing or canceling a flight.
This isn't a universal move, but it has been adopted by some of the industry's leaders. American Airlines, Delta, and United largely suspended these fees in March, but recently made them permanent policy. As one American Airlines executive put it, "By eliminating change fees, giving customers an opportunity to get where they want to go faster with free same-day standby on earlier flights, and providing access to upgrades and seats for all fare types, we're giving customers the freedom to make their own choices when traveling."
That's one way to spin it. Of course, if you still need to travel and you're nervous about planes, it may be worth looking into other options. Even without the pandemic, trains and cars sometimes do really make more sense.