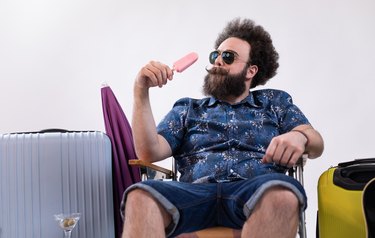 There's no better time to be inside a climate-controlled home than summertime. Of course, with COVID-19 still a problem across the nation, many have no choice about the matter. Most of us can only get through our day with functioning air conditioning, but even though it largely keeps us together, we're also wincing at what it costs us.
If you've been worrying about your utilities come summer, you're right to do so. A new international study has uncovered some shocking data about energy costs in hot weather: Using an air conditional increases your electric bill by a staggering 42 percent, on average. Not only that, but you're nearly 10 percent more likely to have an A/C if you live in an urban area, since materials like concrete absorb and retain so much ambient heat.
That said, energy poverty is a thing many renters will understand: Just like housing shouldn't take up more than 30 percent of your spending, in an ideal world, so too should energy only be about 5 percent of your utility costs. It may be worth contacting your electricity provider to ask for year-round set rates, to spread out the pain from the huge summertime bills. That leaves your monthly payments reliable, if nothing else.