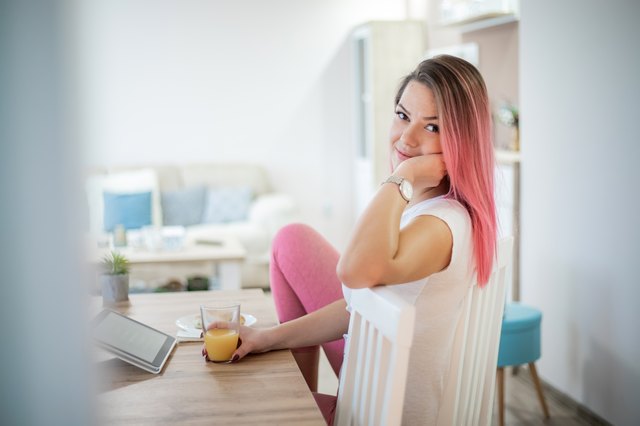 credit: Milan Markovic/E+/GettyImages
If you're in the process of looking for a home or offloading one, the following might be totally in line with your experience. This week, the U.S. Census Bureau released a set of numbers revealing that Americans are staying put at rates not seen since the 1940s. The vagaries of the housing market, especially for the kinds of starter homes millennials want (and can afford) are weird enough, but this throws a whole new wrench in the matter.
In the 12-month period ending in March 2019, just under 10 percent of Americans moved — the first time it's dipped below that number, and just half the benchmark we saw in the 1950s. "The change is important," one economist told the New York Times, "but it is still too early to tell if it is good or bad."
Millennials, of course, probably have an answer already. Homeownership is more expensive than ever, for all the benefits it confers. Lots of us regret the decision to own rather than rent, and what housing stock is available to us isn't in line with our needs and priorities. To call us wildly ambivalent about the whole affair is just the start.
If you're a homeowner in one of the more recession-resilient states, though, this might be especially good news for you. For those still on the hunt, either buying or selling, pay attention to things like local timetables for most effectively listing a property. And if you're happy to be staying put, then put your feet up — you might already be on the path to the good life.