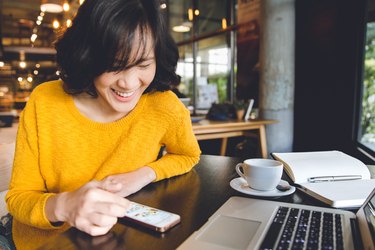 For some, it's realizing the dream of a totally self-directed career. For others, it's a scary necessity brought on by layoffs or other big life changes. Freelancing is unquestionably the way of the future when it comes to jobs. Sure, the health insurance can be a pain in the neck, and chasing down invoices is always a drag, but let's not put too fine a point on it — when we can make it work, it's the best of all possible worlds.
Intuit, which makes accounting software like QuickBooks and TurboTax, has released some new survey data looking into why self-employment is popular these days. This goes beyond "my desk job was terrible"; for many participants, freelancing is the only way to achieve work-life balance. Slightly more freelancers work fewer hours (38 percent) than more (35 percent), but a plurality also say they're earning more per hour than they did on salary. Majorities of respondents say freelancing has improved their happiness, fulfillment, income, relationships, health, and stress. And while about two-thirds say they've made personal sacrifices to keep doing what they're doing, more than 6 in 10 say they do so because their work is fulfilling.
Back in the day, when machines, automation, and the Industrial Revolution in general were revving up, some economists thought we were on the way to a leisure-filled utopia. Rather than working dozens of hours each week, we might get by on about 15 hours and spend the rest as we choose. This and the Intuit survey results are a pretty rosy look at capitalism, but if you can make self-employment work this way for you, it could be the cutting edge of a much better future.