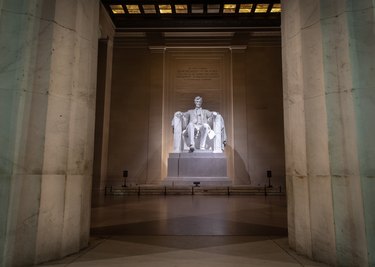 The U.S. government entered 2019 without all engines firing. Roughly one-quarter of federal employees have been off work since the president shut things down on Dec. 21 over a proposed border wall with Mexico. For hundreds of thousands of workers, that means going without pay until the shutdown is lifted — including those at the Internal Revenue Service.
Far away from Washington, D.C., that may seem abstract if you don't live near a national park. But the business of government can't stop for too long, especially when the IRS expects to begin receiving tax payments by the end of January. Vox reporter German Lopez looked into what happens as the shutdown stretches on, and if it persists, things aren't looking so great. The IRS will still be able to receive tax packets — your employers and clients should mail out the appropriate forms by the end of January, and you should be able to file shortly after — but if you're waiting on a refund, you may be waiting a while.
If the shutdown does end before that (the new Congress is trying to strike a deal), we're early enough in tax season that the normal rhythm of things shouldn't be too compromised. If, however, the president refuses to lift the shutdown, expect to see the IRS updating and expanding its posted contingency plans. And if you're still waiting for payouts from the 2018 tax year, unfortunately you'll probably have to wait a little bit longer. Call your elected representatives with your feelings about the shutdown. On that matter, there's no time like the present.