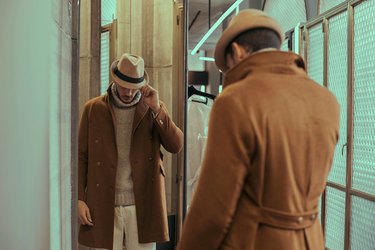 It pays to be thrifty, especially when you can sniff out the best sales. Whether the discount is temporary or closeout, sales can help you nab that item you've been craving all year but couldn't afford until now. Yet even though sales are a big help to consumers, we're awfully choosy about which ones to pursue.
According to a survey reported by MarketWatch, one full quarter of American shoppers don't consider a sale "good" unless it tops 25 percent off. About 15 percent of us hold out for 30- and 40-percent discounts, while about the same number think 20 percent off is a good start. (Good thinking, Bed Bath & Beyond!)
Luckily for us, even when the whole floor isn't on deep discount, there are everyday ways to save on the regular. Knowing when to buy the store brand is a good first step, as is bringing a little mindfulness to your shopping. You can also find coupons in pretty surprising places year-round (Instagram, anyone?). However you rate what you're saving, it's the saving that's generally most helpful in the end.