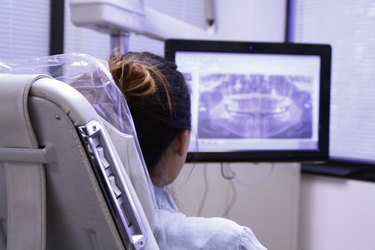 Few things are more overwhelming to deal with than the American health care system. Even insurers can get things fundamentally wrong about who's supposed to pay for what — and it's usually not the insurance company that bears the brunt of the costs when they do.
A new survey from the University of Chicago found that nearly 6 in 10 Americans have been surprised by a medical bill. About 20 percent of those surprises come from a doctor not being part of an insurance network. Lab tests, hospital facility charges, imaging, and prescription drugs were also among the top uncovered charges.
The American health care system is deeply broken, given how destructive medical debt can be to your credit and your bank account. Even small amounts of medical debt can create huge headaches if it snowballs. High-deductible health plans, which seem both cheap and widespread, don't serve patients very well, and insurance plans in general might have you overpaying for straightforward treatments. According to this new survey data, 86 percent of Americans hold insurers responsible for medical bill surprises, and 82 percent blame hospitals.
If you're in a vulnerable position because of your health or your finances, find an advocate to talk you through next steps for dealing with medical debt. It can be done, compassionately and comprehensively. Even before things come to that, get comfortable with the ins and outs of your insurance plan. Know who to call when you need to fight something. It's always possible that you could talk your way out of an unjust charge. Prevention is the best medicine with finances too.