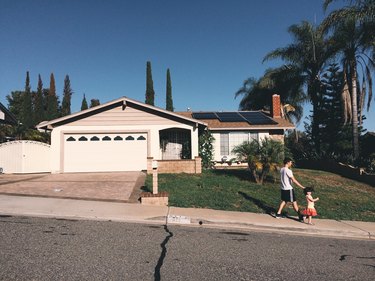 Nobody really wants to see a solid economy end; even fewer people want to hear about it beforehand. There's a reason we call economics "the dismal science." But if you're thinking of making any big, life-stage purchases in the next few years, analysts suggest you figure out your timing now.
A panel of more than 100 economists and real estate experts have released their quarterly Home Price Expectations Survey from the real estate website Zillow. Nearly half say they expect a recession to begin by 2020, and a plurality of those experts think it will come early in that year. Those analysts say it will probably be our government's fault too: Fifty-six percent of respondents believe monetary policy (e.g., Federal Reserve stuff) will be this economy's downfall, nearly twice as likely as trade policy or inflation.
For perspective, this period of economic growth has been on track since 2009, the second longest in U.S. history. Practically, if you're thinking of selling your house or condo, now could be the time to do it (or whenever the season is hottest for your city and state). Prices will probably begin to drop if a recession comes on as predicted.
The good news, at least, is the Zillow analysts don't think housing will cause a crisis like it did in 2008. Although there are worrying signs in the mortgage industry, overall the housing market is still super tight. If prices do begin to fall, first-time homeowners may be the beneficiaries — provided a recession doesn't take them down with it. Start planning and saving now, if you can. It's truly never too late or too early to start.