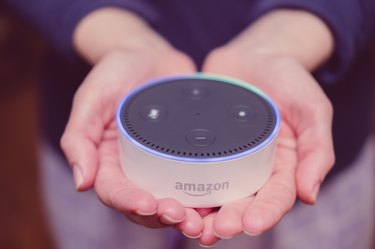 It's been four years since the last price hike, but another was bound to happen: Amazon announced on Friday that its wildly popular Prime service is about to top $100 for the average customer.
Originally, Amazon Prime was just a way to save on two-day shipping. It's come to encompass everything from Whole Foods discounts to free Audible audiobooks to two-hour delivery, in some cases. Prime has also become indispensable for more than 100 million users. Those two factors may be why CEO Jeff Bezos feels comfortable raising its yearly price from $99 to $119. That will start May 11 for new subscribers and for renewals on June 16.
The huge variety of products and services included with Prime membership may be a blessing and a curse. If you take advantage of the many benefits included, it's still a steal, at less than an average Netflix subscription. However, if you're still mostly doing it for the shipping, you may have to increase your spending to make it worthwhile. (That said, free two-day shipping for Prime members has been extended to five times as many items as in 2014. That's 100 million items, for those keeping track.)
In January, the month-to-month price of Prime jumped about 20 percent. There are still steep discounts in place for students, Medicaid enrollees, and recipients of other government benefits. That said, Amazon may not always be the best place to make a purchase. According to lawyer Lina Khan, 90 percent of Prime subscribers no longer price-compare when they shop. Fast, free shipping is also more common than it used to be. Prime might still be indispensable for you, but be sure that what's keeping you is more than inertia.