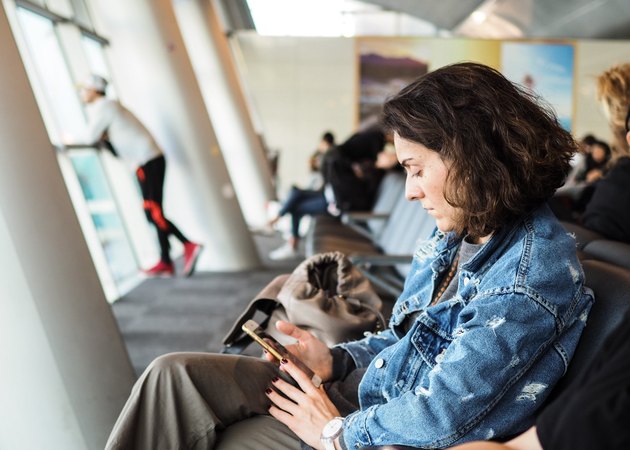 If your job makes you wonder why you even have a lease, you might be traveling for work too much. You probably also know it's hardly as glamorous as it looks; between all the cheap hotels, meals on the go, and the simple stress of being away from home, it's easy to get worn down. Scientists agree with you, and they have the research to prove it.
A new study from Columbia University's Mailman School of Public Health tracked how business travelers' bodies responded to all that time on the road. Among the findings: increased probability of alcohol and tobacco dependence, elevated signs of depression and anxiety, increased sleep loss, and heightened physical and mental stress. It's the first time public health researchers have looked at business travel as more than a vector for infectious diseases and actually as a cause of poor health itself.
These stresses stack up: The research team saw tangible differences in behavior and effect between those who travel one to six nights per month versus those who travel two weeks or more. If either of these describes your job, this may seem both self-evident and overwhelming. But there are ways you can counteract or at least prepare for what business travel does to your mind and body.
In a press release, the researchers remind readers that many detrimental behaviors, such as poor eating habits, occupational sitting, and relying on alcohol or cigarettes, are choices. Keep in mind, however, that business travelers are often immersed in a culture of high expectations, some of which may not be realistic. If you struggle with being on the road, give yourself plenty of alternative options and habits, even if they're small.
Mainline some podcasts, take the stairs, carry a water bottle, treat yourself to some nice pajamas — anything that helps you take it easy, keep yourself centered, and focus on your job is good for both your company and, most importantly, you.