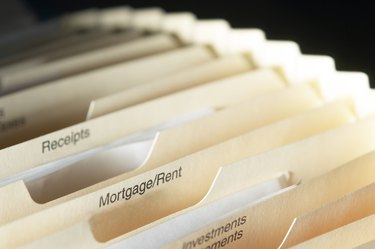 The clock is ticking closer to the April 18 tax-filing deadline. But taxpayers facing what seems like a tight crunch to get their Form 1040s under control needn't be overwhelmed — with the right organization, there's still plenty of time to get things together. There's also time to make sure you're getting the biggest refund — or smallest bill — possible. All it takes is breaking down your federal and state return into a list of more easily manageable to-dos that can be checked off one at a time.
That's the best tax tip of them all: remember to file.

Glen Ross, chief executive of Prosado.com
Pick a Preparer
Whether you want to file yourself or hire a professional, make a decision — and an appointment, if necessary. Tax season starts in January, and preparers' calendars fill up fast in the weeks leading up to April 18.
Reassess Filing Status
If you're married, in some years, it may be better to file jointly; in others, separately, says Abe Schneier, senior technical manager for taxation at the American Institute of Certified Public Accountants. For example, if one of you has medical problems, filing separately means it's easier to meet the threshold of 7.5 percent of adjusted gross income to deduct those expenses.
Contribute to an IRA
Consumers can make contributions to a traditional or Roth IRA through April 18, and still count that contribution toward the previous tax year, says chartered financial consultant David Richmond, founder of Richmond Brothers in Jackson, Michigan. For a traditional IRA, that contribution could be deductible.
Contemplate Deductions and Credits
Plenty of people miss benefits such as investment management fees, day camp fees and moving costs, which you can often write-off. Talk to your tax preparer, or follow all the prompts in your preparation software.
Tally Bills
Pull together all of your regular bills and calculate any deductible expenses. Some of your utilities, phone and Internet bills could be deductible if you have a home office, says Schneier. So can any interest you paid on a mortgage, student loan or home equity loan.
Peruse Receipts
Do a line-item review of receipts and bank and credit card statements for deductible expenses or even the sales-tax deduction, if there are enough big-ticket purchases, says Walt Hatter, a certified public account and founder of Hatter & Associates in Fort Worth, Texas. You could also take advantage of unreimbursed job expenses, such as classroom supplies if you're a teacher, or miles driven on work errands.
Review Your Paycheck
Look through your year-end pay stub for possible deductible expenses. The IRS can give you a break if you have union dues or charitable donations through your employer.
Add Up Medical Expenses
What you spent on medicine is one thing, but there may be more than you suspect. The IRS also lets you deduct gas and tolls en route to doctor's appointments. You can also claim miles driven, at a rate of 23 cents apiece. Remember to support your claim with documentation.
Consider Charitable Donations
Contributions made by cash, check or credit card are a given, but Hatter says you shouldn't forget noncash donations. If you volunteer for a nonprofit, you should also add in any out-of-pocket expenses incurred in doing so, including travel expenses. The Internal Revenue Service reimburses 14 cents per mile.
Double-check Your Calculations
If your refund or bill seems too high, check your work again. Even if it all seems OK, check the math again anyway because the IRS will. It sent out 4,998,266 "math error" notices to taxpayers in 2011.
Check Your Identifiers
According to the IRS, the most common tax error is missing or incorrect Social Security numbers. Double-check that the correct numbers are down for you, your spouse and dependents. You also have to sign the form.
File
"That's the best tax tip of them all: remember to file," says Glen Ross, chief executive of Prosado.com, a site that helps consumers find a tax preparer. In 2016, April 18 falls on a Monday. To avoid late penalties, returns must be mailed out or transmitted electronically by that date.
Or File for an Extension
If you just can't get your taxes ready in time, send in Form 4868. That grants you an automatic six-month extension, says Ross.
Pay Up
Even with an extension, you still have to send in a check for tax owed by April 18.
"You need to come really close in estimating them to avoid penalties," Ross says. If you owe quarterly taxes, you have to send in a check for the first quarter of 2016 by that deadline, too.
Safeguard Your Records
Put a copy of your return and all its supporting documents in a safe place. In most cases, the IRS has three years from the time you file to audit that return. Plus, the IRS sent more than 407,000 error notices in 2011 regarding itemized and standard deductions. You must have the papers and facts to back up a deductible expense.
Look-ahead Tax Moves
Tax prep doesn't end in April —there are plenty of things tasks preparers say you should think about in the spring to take action on later in the year:
Sell losing investments. It's a common year-end tax move to offset capital gains from investments sold at a profit, with capital losses from those sold at a loss. But, even early in the year, consider selling losers to fund short-term needs and lessen next year's tax obligations, says Glen Ross, chief executive of Prosado.com.
Update estate plans. Amid annual tax changes, it's smart to revise wills, trusts and other estate plans to better limit your tax burden, says Abe Schneier of the American Institute of Certified Public Accountants.
Decide: itemize or not. "Put all your itemized deductions in one year, and then take the standard deduction the next year," says financial consultant David Richmond. It helps maximize deductions taken.