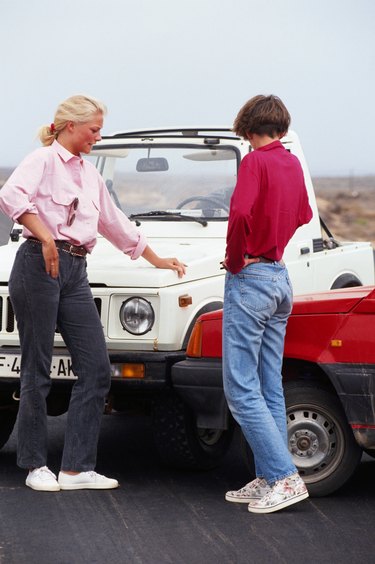 USAA stands for United Services Automobile Association, and the company is one of the premier insurance companies for members of the military and their families. The company also offers credit cards and other financial products. To cancel your account, you have to pick up the phone.
Step 1
Review your account before you decide to cancel. Point your browser to USAA's login page, usaa.com/inet/ent_logon/Logon?redirectjsp=true.
Step 2
Look up your USAA account number, which is an eight-digit number.
Step 3
Grab your phone, because there is only one way to cancel your USAA account. It cannot be done via the website. This is company policy. For security reasons, USAA doesn't allow cancellations online.
Step 4
Call 1-800-531-USAA. Follow the voicemail instructions. Then ask to speak to a USAA policy service specialist. Only such a specialist can cancel your account.