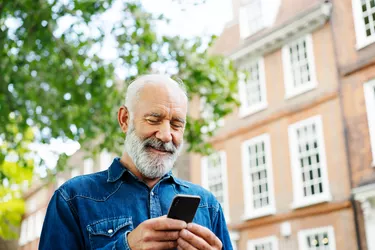 You can check the balance on your USAA Subscriber's Savings Account using one of several convenient methods. It's important to do this to see if your account's value has increased. You'll also see how much you've earned in member distributions, and how much you might receive after you close all of your USAA accounts. Because this is not a typical bank savings account, it works differently, so reviewing how it works will help you manage it correctly.
What Are USAA Memberships?
Unlike commercial banks and insurance companies, USAA is a nonprofit, member-owned organization. This means you are not a customer, you are an owner. If USAA makes a profit, the profits go to its members (you).
Your premiums go into a Subscriber's Savings Account. If all or part of your premiums aren't used to pay claims, the company makes a profit and your SSA grows in value. So, when USAA makes a profit from operations, it gives those extra profits to its members. These are deposited into your Subscriber's Savings Account.
When USAA makes a profit, your share is deposited into your SSA. However, you can't access it like a savings or checking account, explains The Military Wallet. USAA keeps money to fund its operations and pay claims (even if they are not yours) from its member's SSAs. That's where USAA keeps its money.
That's why you can't make withdrawals on your SSA at an ATM, a bank branch, via a check or using a debit card. You also can't make deposits into your account. If the board of directors decides to pay a member distribution, you might get some of that money sent to you via a check or direct deposit into another one of your bank accounts.
This is usually an annual occurrence, based on USAA's financial performance for the year. These funds are non-taxable income, because they are a return of premiums, according to SaverMetrics.com.
The only way you can get the money out of your SSA is if you close all of your accounts. When you leave, you get your money (you'll have to wait months, in some cases).
How to Check Your Balance
To check your USAA SSA balance, visit the USAA website. If you haven't done so, you'll need to set up online access. This will require you to provide information such as your USAA account number or Social Security Number, full name, street address and other data. You'll be asked to create a user ID and password.
Once your account is set up, you'll have access via your computer, iPad and smartphone. To check your balance, log in to your account and look for your Subscriber's Savings Account logo or icon. Click on that and follow the steps to open the account information and check your balance.
Check by Phone or Statement
You can also check your SSA balance using the monthly statement you receive (digitally or in the mail) or by phone. Call USAA customer service at 800-531-8722 and follow the prompts to check your balance using touchtone prompts or by speaking with a customer service representative.
Checking Other USAA Accounts
If you have more than one USAA insurance or personal finance account, you can check them using the steps outlined above. Once you log in to the online account you set up, you can not only access your USAA account, but also other accounts you've linked your USAA accounts to. You can save your other (external) account links at your USAA account.