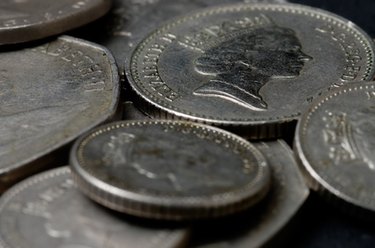 The United States Automobile Association, or USAA, offers banking to current and former members of the military and their families. The bank gives its members rates that may not be available at a regular bank. A checking or savings account with USAA gives its members the freedom to access account information online at any time. In order to check your savings account balance, you need to create an online account.
Step 1
Access the homepage for USAA.
Step 2
Create a user account. Click the "Register with usaa.com" link to create an account.
Step 3
Enter your Social Security number or USAA number. The numbers are used to verify your identity. Click "Next" after filling out information.
Step 4
Fill in your personal information and click "Next." Set your online ID and security question, then click "Next."
Step 5
Verify the information you entered. Ensure the information that you entered is correct. Click "Next."
Step 6
Receive confirmation the account was created.
Step 7
Login to the account on the homepage using the online ID and password you created.
Step 8
Click "View Accounts" from the drop down menu under "Accounts." Click "Savings Account."
Step 9
View your account balance. The balance and transactions from your saving account are displayed in this view.
Tip
If you previously setup an online account with USAA and forgot the online ID or password, you can retrieve the online ID and password by selecting the "Forgot Your Online ID or Password?" link on the sign-in screen.
You can get your savings account balance by contacting the USAA at 800-531-8722. You need your USAA number and PIN to hear this information over the phone.
You can also obtain your savings account balance each month on your monthly statement or sign up to receive a statement by email.
Do not give your online ID and password to anyone. You will never be asked for the ID or password by email.
If you have a checking account with USAA, you can check the balance by selecting "Checking Account" in the "Accounts" drop down menu.