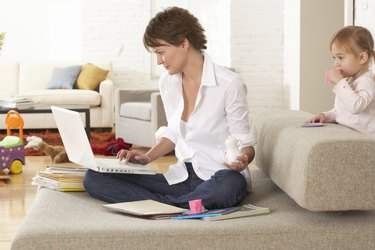 If you are an AFLAC customer and need access to your account number, you can find it several different ways. You can check your account number, as well as view other account information, online through your AFLAC account. You can also call one of AFLAC's customer service lines.
AFLAC Online Account
You can get your AFLAC account number by logging into your online account and viewing account information. If you don't already have an online account, you can register for one on the AFLAC website, Aflac.com, by providing your Social Security number. AFLAC provides you with a user ID, which is your email address, and password to access your online account information.
Call Customer Service
For those without Internet access, you can also retrieve your account number by calling AFLAC benefit services at 1-800-323-5391. You can also call the general customer service line at 1-800-992-3522. To confirm your identity, the customer service rep may ask you for your Social Security number, date of birth or other identifying information.