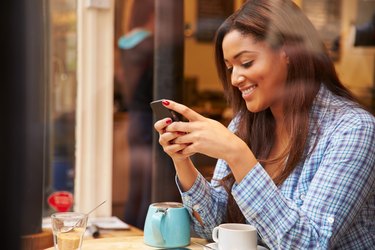 Capital One offers three secure ways to access and manage your online banking, loan and credit card accounts. Whether you choose telephone, online or mobile application access, authentication controls and built-in protections such as firewalls, intrusion detection software and data encryption assist in preventing unauthorized access and protect your privacy.
Telephone Access
Capital One has different telephone numbers for each division. To access a credit card account, call (800) 227-4825, for an auto loan call (800) 689-1789 and for a checking or savings account call (800) 655-2265. To locate other numbers, look on a previous bill or statement or visit Capital One online and find the number in the Customer Service area of the website. Automated assistance is available 24 hours per day and personal assistance is available during normal business hours, as well as on Saturday.
Online and Mobile Access
Set up an online account at CapitalOne.com to access your account online. Once you have an account and download the Capital One mobile application from the Apple App Store or Google Play, you can also access your account from an iPhone, iPad or Android cellphone.
Online Account Setup
For a credit card account, you'll need your account number, including the three-digit security code on the back of the card, as well as your Social Security number and a valid email address. For a loan account, you'll need to verify your Social Security number and birth date and supply either your loan account number, the last six digits of an auto-vehicle identification number or the amount of your vehicle's monthly loan payment. For a bank account, supply your account number, Social Security number and birth date. All options also require that you set up a password and three security questions.