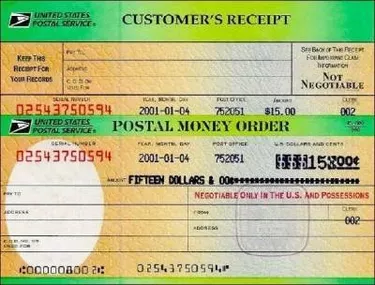 If money is deposited into your PayPal account on a regular basis, you may be finding it a hassle to transfer the money to your regular bank account before you can access it. There is a way for you to have immediate access to the cash in your PayPal account, as well as take the funds for money orders out of your PayPal account if you want to use it for this purpose.
Step 1
Sign up for a PayPal account online on the official PayPal website if you don't have one yet (see Resources). Once you have an account, click on the "Debit Card" link at the bottom of your home page.
Step 2
Apply for a PayPal debit card (following the instructions given once you click on the "Debit Card" link). You will be asked to verify your identity, which you can do by providing such details as your bank information or the numbers on one of your active credit cards. You will also be told to upgrade your account from a personal one to either a "Premier" or a "Business" account, since you cannot get a PayPal debit card with a personal account. You will also be asked to update your mailing address, as the debit card will be sent to you in the mail.
Step 3
Wait two to four weeks to receive your PayPal debit card once your application is approved. When you get the debit card, activate it following the instructions included in the envelope.
Step 4
Use your PayPal debit card to access the funds in your PayPal account instead of transferring the money to your bank account and waiting a few days before you can use it. A PayPal debit card can be used to make purchases in-store or online, and you can use the card as well to withdraw money from an ATM.
Step 5
Go to the post office or any other place that issues money orders. Purchase a money order with your PayPal debit card.