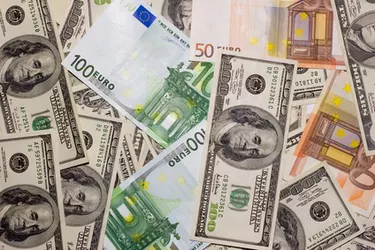 The Internet can provide you with convenient ways of withdrawing money online without having to travel to your local bank or financial institution. The Internet banking system has strict security to protect any transactions performed online. Though money can be withdrawn online, you will still need to either have an ATM card or be willing to wait for the funds to be mailed to your home in the form of a cashiers check.
Step 1
Visit the website of your banking institution, and enroll in online banking. Online banking allows you to transfer funds either to accounts that belong to you and to make transfers to accounts belonging to others, depending on the banking institution. When enrolling in online banking, you will need to create a unique username and password and to enter your account information to ensure you access the correct account.
Step 2
Transfer the amount of money you want to withdraw and to send either to another recipient or yourself. Access your online account, and input the amount of money you would like to withdraw and where the funds will be sent to. For example, you can send money from your bank account to a Paypal account, and you can have PayPal send you a check in the mail. Verify the routing and account number if you are sending the money to another person to ensure it goes to the right account.
Step 3
Visit Moneygram.com or WesternUnion.com to send money from your checking account to yourself or to someone else. Visit your local Western Union or Money Gram store to collect the funds once the transaction is complete.