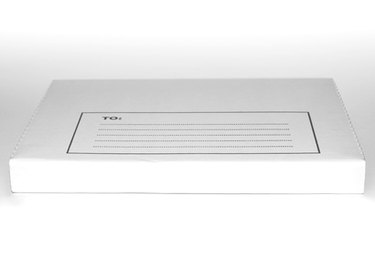 Retailers generally offer several different shipping options to their customers, such as next-day air delivery, two-day air delivery, express ground mail and economy ground shipping. The major differences between these options is price and time of arrival.
Ground Shipping
In economy ground shipping, your package is sent to you by ground transportation, transported via truck. The primary alternative to ground shipping is air shipping, in which your package is carried via plane to a location near you, then delivered by truck.
Price
Ground shipping is generally cheaper than air shipping, the exception sometimes being express ground mail. Economy ground shipping is, by virtue of the definition of economy, usually the cheapest kind of shipping you can choose. Often, it is free, but it is slower than other types of shipping.
Terminology
Not all major shipping companies use the exact term "economy ground shipping," but all of them have a similar option. The cheapest type of ground shipping can be thought of as "economy ground shipping." Sometimes, economy ground shipping may be distinguished from ground shipping as a slower means of transport, where you item waits for a full truck load of goods headed in your direction before transportation begins.