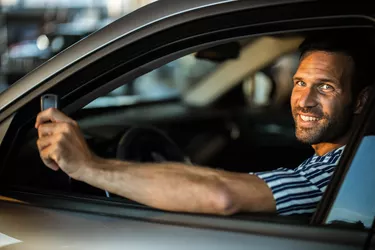 Carvana was founded in 2012 with the goal of changing the way people buy used cars. The Carvana car buying experience is 100 percent online, no hassle and haggle-free. Carvana customers can have their vehicle delivered to their door or pick it up at one of Carvana's popular car vending machines.
Carvana is one of the largest e-commerce car retailers with an impressive inventory. How does Carvana work, and is it an economical way to purchase your next used car?
The Rise of Online Car Purchases
E-commerce is just part of life in the modern world. It's common to order groceries, clothing, furniture and just about anything else online. As contactless purchase processes became important to consumers during the pandemic, online car purchases also became more common. The number of cars sold by Carvana increased ​75 percent​ year over year in 2021.
Because Carvana has been a fully online, touchless delivery car retailer for more than nine years, they've got the online car-buying process down to a science.
Where Does Carvana Get Its Cars?
Carvana gets its car inventory through auctions, private sellers, trade-ins and dealership partners.
Car-Buying: How Carvana Works
Buying a car from Carvana starts at Carvana.com. You can browse through ​25,000 cars,​ filtering by vehicle characteristics, overall price or monthly payment. It's recommended to get pre-approved for an auto loan before you start shopping so you know what you can afford.
Each car listing includes a 360-degree view of the interior and exterior of the actual vehicle – no stock photos – and points out any "hot spots" or areas with minor damage, such as scratches and dings. You can also read verified Carvana reviews from owners of the same vehicle type.
Once you've identified a car you are interested in, you'll need a free Carvana account to reserve the vehicle by clicking "Get Started." You will have a 40-minute hold on the car, during which you can complete the other steps through your Carvana dashboard.
You can finance your new vehicle with an auto loan through Carvana or get financing options through a private lender or credit union. Carvana's in-house financing is fast and available to car buyers with low credit scores. A Carvana loan always requires a down payment.
No-Haggle Pricing and Delivery Options
The price you see on the website reflects the actual price you pay. It includes the taxes, title and registration fees based on your zip code. Unless you purchase something additional, such as an extended warranty, there are no added fees.
Keep in mind the no-haggle policy goes both ways: you can't negotiate a lower price like you can at a car dealership.
It is free to pick up your car at one of the 33 Carvana vehicle vending machines or take delivery at your home within one of Carvana's 300 local markets. You will only pay a delivery fee if you don't live within a local market and can't arrange for a pick up at a mutual meeting spot.
Carvana also offers a fly-and-drive option for delivery. The company will reimburse customers $200 toward a one-way flight to a car vending machine location.
Upon delivery of the vehicle, you need to show your driver's license and proof of insurance for the new car. At that time, a Carvana rep will meet you and stand by as you take your car for a test drive before you accept the car.
Does Carvana Accept Trade-Ins?
The advantage of selling your old car to Carvana is to ensure a one-stop trade-in and buying experience. The downside is that once Carvana offers you a price, that is what they will commit to giving you. There is no negotiation on the trade-in value of your car.
If you aren't determined to make your trade-in part of the car purchase, you may be able to get a higher price for your car as a private seller. You can then put that money toward your car loan.
Warranties and Return Policy
If you decide you aren't happy with your used car purchase from Carvana, you have seven days to return or exchange it for any reason. The total cost of the car will be refunded to you, but delivery fees are non-refundable. If the vehicle has been driven over 400 miles, you will pay $1 for each additional mile.
Car prices remain historically high around the country. Carvana's streamlined process and lower overhead allow the company to be somewhat competitive, but the car industry is a seller's market. If you value convenience and a hassle-free experience or aren't eligible for lender financing, Carvana might be a good option for you.