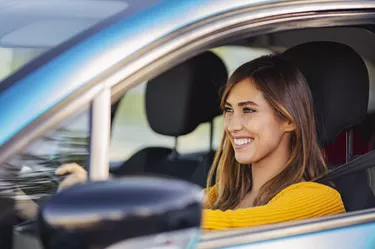 Maybe you're back to working on premises rather than from home. And you might be thinking that those wheels you use for commuting have seen better days. Brace yourself if you're considering buying a car. You're not the only one, according to Consumer Reports. Demand for cars is sky-high in the United States as the pandemic moves behind us. This coincides with a radical ​40 percent​ drop in new car inventory. And used vehicles aren't widely available as of mid-2021, either.
What's Causing the Car Shortage?
Manufacturers need computer chips to make new cars, and a global computer chip shortage is so severe in 2021 that they've been forced to cut back on auto production. This resulted in a scarcity of new vehicles that started to become apparent in the spring of 2021. CNN reported that new car production was down by about ​3.4 million​ vehicles by the end of March.
Keep in mind that a single car can require hundreds of these chips for operation. Everything from turn signals to automatic braking systems are dependent on them.
J.D. Power has reported that the average new car price increased by ​8.4 percent​ in the first quarter of 2021 over what it was last year.
Labor shortages during the COVID pandemic have also been blamed. Manpower is required to create new cars. Meanwhile, demand is soaring, partially due to lower interest rates. Workers need transportation as they return to work, particularly those who want to avoid public transportation until the COVID pandemic really is history. Some consumers are finding they have more cash to spend after a year-plus of skipping vacations and dining out, and travel is up as COVID restrictions are lifted. Travel means cars.
Auto dealerships are finding themselves in a position where they don't have to offer generous deals to sell vehicles, particularly for highly popular makes and models such as SUVs. In fact, some consumers are paying ​above​ sticker price in 2021. Less popular models have seen reduced production as well so manufacturers can dedicate more chips to sought-after models. Even used car prices increased by almost ​30 percent​ between March 2020 and March 2021.
J.D. Power has reported that the average new car price increased by ​8.4 percent​ in the first quarter of 2021 over what it was last year. And car dealers are feeling a financial pinch at auctions, a major source of their used car inventories. They're paying more, too – a walloping ​26 percent​ since the first quarter of 2021, according to CNN.
Consumers that go car shopping in 2021 are unfortunately finding far fewer tantalizing incentives, not to mention fewer cars. Dealers' willingness to negotiate on vehicles' rising prices has dried up along with supply, particularly with those popular makes and models. Dealers are reportedly more flexible with sedan models.
Dealers aren't motivated to cut anyone a deal as sales are falling into their laps regardless. Manufacturers aren't offering much in the way of incentives either while vehicle supplies are short.
The Forecast Going Forward
This convergence of auto shortages and high demand isn't expected to end any time soon. Consumer Reports indicated in April 2021 that there's "no end in sight" for the chip shortage. At the very least, it's expected to extend into the fall of 2021. And the longer it lasts, the more prices are likely to rise.
Should You Buy Now or Wait?
Buying immediately might be your best option if prices do indeed keep creeping up and if you're in dire need. Vehicles will most likely be selling for even more in just another few months. You might even get a not-too-bad deal if you go for one of those less-popular sedans that aren't quite flying off the lots right now.
And you might want to strike while the iron is hot if your existing car is still in pretty good condition. You're likely to get more for a trade-in while used-car auction prices are still skyrocketing and auto inventory is pinched by a critical limited supply.
Otherwise, you might be better off to wait six months or more if you can.