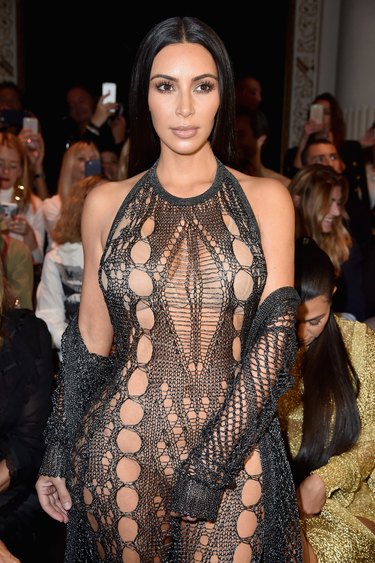 It is easy to dismiss reality stars, but the truth of the matter is they're more important than ever. Reality stars grace our magazine covers, reality stars sell products, reality stars are among the most recognized people in the world. Heck, a reality star is even in the White House. Reality stars are also among the highest paid people in the world.
With an eye toward the reality star income, for the first time ever Forbes took a look at who the top-earning reality stars were in 2016. No surprise here, but most of them were from the same family.
The Forbes list looked at earnings made between June 2015-June 2016 and, shocker, Kim Kardashian West came in at the premiere spot. She earned an estimated $51 million, before taxes. An estimated 40% of that income came from her mobile game Kim Kardashian: Hollywood, with the rest coming from myriad other business deals Kim is engaged in including her TV show, endorsement deals, ad posts on social media (which can earn up to $200,000 per post), appearances, books, apps, etc. etc. etc.
As for the other top-earning stars on the Forbes list, almost all of them are related to Kim. Here's the list.
Kim Kardashian — $51 million

Kylie Jenner — $18 million

Kendall Jenner — $17 million

Khloe Kardashian — $15 million

Kris Jenner — $11.5 million

Kourtney Kardashian — $10 million

Bethenny Frankel — $8.5 million
Note, there's only one non Kardashian-Jenner on this line up.
It's easy to dismiss reality stars but a look to the numbers on this list proves that the business world is not shying away from this modern moguls, nor should it.