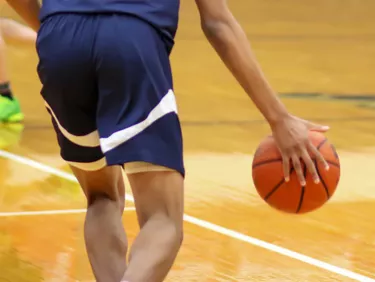 For most of the 19th century collegiate sports were intramural in nature, not rising above the level of pick-up games in most cases. Individual schools had "clubs," but they rarely competed against each other. In 1852 the first intercollegiate crew regatta took place when Harvard and Yale squared off in a two-mile race on Lake Winnepeaukee in New Hampshire. Although athletic scholarships were a long way off, the stage was set for intercollegiate competition.
History of Sports in the 1800s
Eastern schools, particularly the colleges we today know as members of the Ivy League, dominated intercollegiate sports in the late 1800s. The first regatta was followed by the first baseball game – between Amherst and Williams – in 1859. Two New Jersey schools – Rutgers and Princeton – are generally credited with playing the first intercollegiate football game in 1869.
Tennis, hockey and gymnastics matches followed. But it wasn't until legendary football coach Amos Alonzo Stagg arrived at the University of Chicago in 1892 that the idea of scholarships – or "student service" payments – took hold. University of Chicago President William Rainey Harper charged Stagg with developing a football program that would gain the school national attention. Under Stagg's tutelage, the University of Chicago established a football powerhouse and an athletic department that brought big money into the university's coffers and served as a model for other schools to emulate.
The Establishment of the NCAA
The National Collegiate Athletic Association (NCAA) was established in 1906 under the moniker "Intercollegiate Athletic Association of the United States," changing to the NCAA in 1910. The NCAA was formed initially, according to the NCAA website, "to protect young people from the dangerous and exploitative athletics practices of the time."
The NCAA had no institutional control over scholarships awarded to athletes so long as the players were students. The organization was more concerned with exerting control over competition and championship games and tournaments.
Reform Attempts for Sports Scholarships
The first attempt at reforming the scholarship system came in the 1950s, but it was a weak effort that took a back seat to the two main issues facing collegiate sports at the time – television and radio revenue, and the rise of professional sports, most notably football and basketball. Larger schools were left to offer as many scholarships as they could afford.
The practice of offering scholarships to players – particularly in football and basketball – simply to keep them from playing for other schools became rampant. Having 150 players on a football team wasn't uncommon through the 1960s. Athletic scholarships for minor sports were rare and almost nonexistent for women.
Modern Era NCAA Sports Scholarships
In 1973 the NCAA imposed a limit of 105 scholarships for football programs, essentially freeing up money for scholarships in other sports, especially women's sports. Title IX of the Education Amendments of 1972 had forced the hands of university presidents and athletic directors, mandating that they more equitably distribute resources--including athletic scholarships – among different sports and sexes.
Further football scholarship reductions were made in 1978 – down to 95 – and again in 1992, when football scholarships were limited to 85. These changes now apply to Division I-A schools; Division I-AA schools are allotted 63 scholarships. In the 2020 to 2021 school year, per Statista, there were 74,173 scholarships awarded to women and 77,784 awarded to men. There were over 3,000 more scholarships available to men than to women during this particular school year.
Despite popular notions, there is no such thing as a "full ride." Athletic scholarships are limited to one year and are renewed each academic year. In addition, scholarships are actually called "grants-in-aid" and apply only to Division I-A and I-AA schools. Division III schools don't offer athletic scholarships. Ivy League schools – arguably, the fathers of all intercollegiate athletics – have never permitted athletic scholarships.