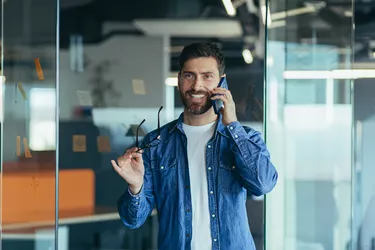 Being a sports agent is one of the most exciting jobs you can pursue, especially if you love sports. However, becoming one of the top sports agents in the world is not an easy task. It takes talent, hard work and strong connections. Still, the top sports agents are very well compensated. Learn about the salary of a sports agent, including that of the top-paid agents in the industry.
The Average Salary of a Sports Agent
There is a relatively wide range of incomes in this category. Lower-earning agents usually represent people starting their careers, whereas top earners have just a few very successful clients. The ​bottom​ ​10 percent​ of agents made less than ​$47,370,​ while the ​top​ ​10 percent​ made more than ​$208,000​.
If you want to work in this industry, California, New York and Florida are the best states in which to live. Los Angeles, New York City, Miami and Las Vegas are the top metropolitan areas.
Top Sports Agents' Salaries and Net Worths
Some of the top-paid sports agents make much more than ​$208,000​ per year. The top sports agent in the country is Scott Boras, who works primarily in baseball. The net worth of Scott Boras varies depending on which source you reference, but it is certainly higher than ​$100 million​.
Fernando Cuzza also works in baseball, representing many players coming from Latin America. He represents almost 20 athletes and negotiates nearly ​$400 million​ in contracts annually. His best client is Miguel Cabrera. Miguel Cabrera's career earnings total over ​$350 million​.
Another top agent is Arn Tellem. Sports agent Tellem is worth about ​$40 million​. He mainly represents basketball players.
How to Become a Sports Agent
The world of sports agents is very competitive. Most of the top sports agents got into the business with good connections. Still, enough hard work can pay off. The first step to becoming a sports agent is a bachelor's degree, preferably in sports management or a related field.
Many aspiring sports agents continue in school and earn advanced degrees. You can obtain a master's in sports management, but some of the most successful agents go to law school. Negotiating contracts is one of the most critical services an agent provides, and a lawyer is in a much better position to do so.
While earning your education, try to intern or work with sports agencies. Hopefully, that will eventually lead to a job. Once you establish yourself at an agency, you can rise through the ranks or start your own agency with some of your top clientele.
In the wide world of sports, who has the highest salary? The answer is difficult to ascertain because some of the wealthiest people in sports, including team owners, have other revenue streams. Many athletes have endorsement deals separate from what they're paid for competing or performing.
The wealthiest athlete of all time is Michael Jordan, whose net worth is over ​$2.6 billion​. He is followed by Tiger Woods, Arnold Palmer, Jack Nicklaus and Cristiano Ronaldo. All of these men also have lucrative endorsement deals, product lines and other revenue streams. There are currently no women among the 25 top-paid athletes, but this may change in the future.