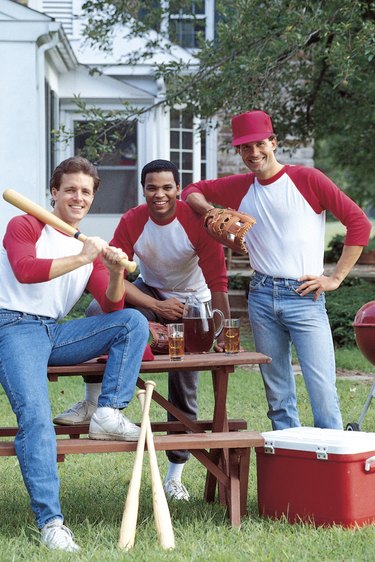 Professional softball is governed and regulated by ASA/USA Softball and USSSA Slow Pitch. They are separate organizations but both have routes to professional play with national tournament series. Becoming a professional player requires a the ability to play at a high level and perform in competitions. The organization is a non-profit that is largely support by volunteers.
Start Local
Join or start a local slow pitch team to get your start in the sport. Numerous levels of slow pitch are available in small to large cities. They are organized into different levels of seriousness and skill level. Start on a beginner team to learn the sport and advance each year. Ask to practice with a higher level team as you develop and test your skills. The highest level teams play in regional and state competitions that lead to national tournaments that are considered professional levels of play.
Build Your Skills
Practice with your team, friends and family at every chance. The professionals are very skilled and you must have the ability to hit, field, pitch or catch with high success to advance. Utilize batting cages to practice hitting, have someone hit you ground balls and fly balls for fielding and pitch in a park to gain control and develop consistency.
Choose a League
Professional slow pitch is divided into two organizations. The ASA/USA League is a non-profit league with a national tournament schedule. They highlight players each year to designate the best in the nation and showcase them on Team USA. The USSSA League has state directors that organize tournaments to determine the best teams in each state. The best teams qualify for national tournaments. The USSSA professional league has numerous tournaments throughout the year and the teams are highly involved.
Be a Professional
When you reach the highest level of play, you are considered a professional. Your team will practice on a weekly schedule and travel to tournaments. Professional softball is not a high paying sport and you will require business sponsorships or personal financial investments to cover expenses and entry fees into tournaments. The time investment is high and you must train to maintain and improve your skills.