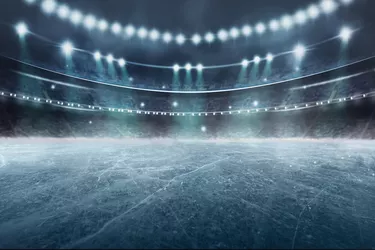 The National Hockey League consists of 25 American and seven Canadian ice hockey teams competing annually for the Stanley Cup – the national championship. Each team has thousands of fans and employs many people. That includes the entire coaching staff, which is made up of head coaches, assistant coaches and their support staff.
What are NHL coach salaries like, and are they similar to other popular sports in the United States? The annual salary for NHL coaches depends on the team and its success, much like their counterparts in other sports, leagues and levels.
To become a hockey coach in the NHL, you'll need to be highly knowledgeable about hockey and all related subjects. Experience playing the sport is beneficial, and most coaches have spent years on the ice themselves, even if not at the top level of competition.
Networking can also play a role in your ability to get a job in this field, as can a close affiliation with a specific team or organization.
While education specific to this job may not be possible or required, a degree in sports management, exercise physiology or similar courses may be useful in both practice and helping you get a job.
Job Mobility and Career Growth
According to The Athletic, NHL assistant coach salaries typically fall between ​$200,000​ and ​$400,000​ annually. That's a wide salary range, but where assistant coaches fall depends on various factors.
You might assume that coaches for the better-known teams, like the New York Rangers, Pittsburgh Penguins or Boston Bruins, would make the most, but it's not that simple. Some of it depends on years of experience; the longer they have worked, the better reputation they may have, which commands better compensation. If an assistant coach has helped bring NHL teams to the playoffs or at least multiple winning regular seasons, they may also command a higher salary.
NHL head coaches earn more money than assistant coaches. The Athletic stated that head coaches make between ​$1 million​ and ​$6 million​. In 2022, five head coaches made more than ​$5 million:​ Joel Quenneville (Florida Panthers), Todd McLellan (Los Angeles Kings), Claude Julien (Montreal Canadiens), Alain Vigneault (Philadelphia Flyers) and Alain Nasreddine (New York Islanders). Salary information for several teams (including the Toronto Maple Leafs, Washington Capitals and Colorado Avalanche) is unavailable.
How do annual salaries in the NHL compare to other sports, like the NBA and NFL? According to ESPN, the highest-paid NFL coach during the 2021-2022 season was Bill Belichek, who pulled in $12 million. The top five best-paid NFL head coaches made well over $5 million.
In the NBA, it's a similar story. Gregg Popovich of the San Antonio Spurs made $11 million last year, and their top eight highest-paid coaches all made at least $7 million in 2021. The average salary for an NBA coach is about $4 million.
As is apparent, NHL coaches don't make as much money as other popular American sports, but that makes sense. NHL games have a lower viewership, and teams generally have lower net worths than the NFL or NBA. Still, especially in places where ice hockey is more popular, trends in recent years have shown that hockey coaches are gradually earning more and more, including assistant hockey coaches.
Coaches in professional sports earn more money than at any other level. Even if becoming an NHL assistant coach is not in the cards for you, you might still have a related career. According to the U.S. Bureau of Labor Statistics, the median income for sports coaches and scouts was only ​$38,970​ in 2021. The top 10 percent of earners in this category made over ​$80,000​, so all NHL assistant coaches fall into that category.
Even the lowest-known salary in the NHL for a head coach (​$800,000​ to Jeff Blashill of the Detroit Red Wings) is still quite a lot of money, and the low threshold for assistant coaches (​$200,000​) is enough money to live comfortably. Both of these totals are significantly higher than the median family income in the United States.
There is unlikely to be growth in the field of NHL assistant coaches, as the number of NHL teams does not usually change, and most teams retain their coaches for a substantial period of time. These positions can be very hard to come by. That said, working your way up can still help you to gain a position with a farm or feeder team or at the high school or college level if that interests you.