Kroger's Plus card provides discounts on groceries and gas at a Kroger's store. You can use a card immediately, but, if you want Krogers digital benefits, you must register it online. You can complete the straightforward process in under 10 minutes.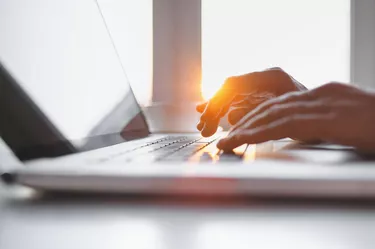 Create an Account Online
Click the "Create an Account" link on the Kroger's website homepage. It will take you to a page to create an account. Enter your email address and password and reenter to confirm both in the appropriate fields. Your password must be six to 12 characters long and contain at least one number and one letter. You may use special characters like #, @ or *. If you wish to locate a Kroger store near you, enter your zip code or city and state in the "Your Location" field. Click the "Find" button. Select an address from the drop-down list. Click the "Create Account" button. Return to the homepage and click the "Sign in" link at the top.
Linking the Card
Click "My Account" at the top of the homepage to get to your Account Summary page. Click the "Add Card" button under "Plus Card and Alt ID(s)." Type your 12- or 13-digit Kroger card number into the "Plus Card-or-Alt ID Number" field. This number is at the back of your Kroger Plus card. Enter your last name in the "Last Name" field. Click "Save."
Loading Digital Coupons
You can load digital coupons on your Kroger Plus card after it's been registered. When you swipe the card at a register, the discounts are automatically applied to the associated products. Click "View All Coupons" on the left side of the Account Summary page. The following page displays all available coupons and their expiration dates. Click "Load to Card" under the coupons you want. The "My Coupons" tab displays the coupons on the card.
Earning Points
You earn fuel points each time you use your Kroger Plus card. You can use these points to lower what you pay for gas at Kroger and participating Shell stations. Each dollar you spend earns you one fuel point and 100 fuel points are worth 10 cents off each gallon of gas. You earn points when you buy groceries, gift cards or pay for prescriptions that are not government-funded. You earn twice the points when you purchase a gift card. For instance, a $50 gift card earns you 100 points. Kroger provides details of the program on its website.
Knowing the Rules
You can't combine Kroger's digital coupons with paper coupons for the same product. If you swipe your card before you submit the paper coupon, the scanner will apply the downloaded digital coupon immediately and reject the paper coupon. It isn't possible to remove the digital coupon once it's applied.