The IRS Form W-2 includes information about your employer, earnings and withheld taxes. It also lists your name, address and Social Security number. If the form shows that you've met the government's minimum reporting requirements, you'll need to send a copy of the W-2 with your federal and state tax returns. If you work for McDonald's and haven't received W-2, there are some things you can do to get a copy.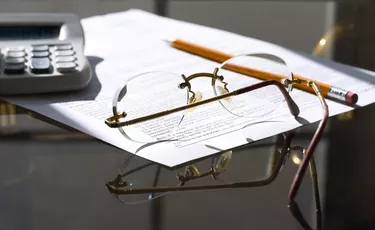 Talk to Your Manager
All companies, including McDonald's, are required to mail out W-2 forms by January 31st. If you've waited two weeks beyond that date, and the form still hasn't arrived, it's time to talk to the manager of your store. Each McDonald's works a little differently; some locations have an online portal you can access after registering. To register, you'll need to provide your name, address, phone number and Social Security number. From the portal, request a duplicate copy of the Form W-2. Be aware that some locations charge a fee for providing duplicate W-2s.
If your store doesn't offer the online option, your manager will let the accounting team know you need a new W-2, or you can contact corporate headquarters by calling 800-244-6227 or writing 2111 McDonalds Dr. Fl. 5, Oak Brook, Illinois, 60523-5500.
Request a Transcript From the IRS
Even if you don't receive your W-2, you can get an income transcript from the Social Security Administration that includes the information your employer reported. Visit the IRS website and click File, then Individual. Next, select Your Information and then Tax Record (Transcript). Finally, press the Get Transcript link where you can request to receive the transcript online or by mail. You'll need your Social Security number, date of birth and mailing address. If filing online, you'll also need an email account, mobile phone number and an account number from either your credit card, mortgage, home equity loan, home equity line of credit or car loan.
If you need a W-2 from McDonald's for a previous tax year, fill out IRS Form 4506-T Request for Transcript of Tax Return. After you complete and sign the form, either mail it or fax it to the address or fax number listed for your state.
H&R Block Service
H&R Block has a unique tool that allows you to locate your W-2 and have an electronic copy sent directly to them. Visit the W-2 Early Access page and find your employer from the drop-down menu or enter the employer's FEIN. Follow the prompts to locate your W-2 and have it electronically sent to your local H&R Block office. Head to that office, along with two forms of identification, and an H&R Block agent will print the W-2 and give you a copy free of charge.