At tax time, workers scramble to gather all the correct forms ahead of the mid-April filing deadline. For employers, that scramble includes getting those forms to employees, traditionally in the form of a postal mailing. However, in recent years, many employers have opted to provide forms online, letting employees download and print them to save time and money. The Kroger Co., one of the world's largest grocery retailers, gives employees the choice of paper or electronic W2 forms. Once you choose an option, the company will know how to deliver your W2 form.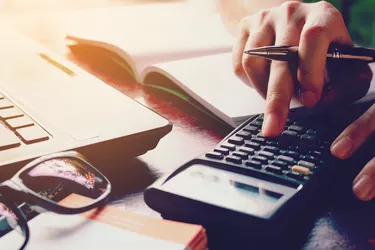 Electronic vs. Paper
For employees who chose the paper version of Kroger's W2 form, the deadline for the employer to mail those forms is Jan. 31 of each year. If mid-February arrives and you haven't received your form, chances are you chose the electronic option. However, if you're sure you chose paper, it might have gotten lost in the mail.
If you selected the electronic version of your form, you can view it online whenever you're ready to get started on your taxes. Kroger's tax forms are hosted on Equifax's MyTaxForm site. Once there, enter KROGER as your employer, then choose the appropriate location to match your store. You'll then need to enter your employee ID and a PIN that should be the last four digits of your social security number.
Setting Preferences
If you are unsure whether you signed up for paperless W-2s or you simply want to double-check your preferences, you can log into the Kroger Express HR app using your employee ID and password. You can check your withholdings and update your address, but the deadline to choose an electronic version of your form is in early January.
If you opted for an e-version of your tax form, you should receive an email notifying you that it is ready to view. If you signed up for the paperless option before the deadline and never received an email, or if you weren't signed up and the form never came in the mail, check with your store manager or call the Kroger corporate office at 1-513-762-4000 and ask for human resources.
Thanks to the Express HR option, employees can take control of how their W2s are delivered. For those opting to switch from paper to e-form, make sure you do it in enough time to beat the early January deadline. Otherwise, you might have to wait for your paper form to arrive in the mail and save the switch for next year.