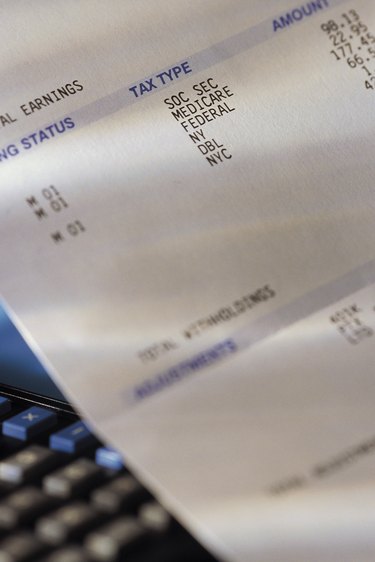 The W-2 form you receive from your employer provides a detailed breakdown of the salary you received for the past year, along with the taxes you paid at the federal, state and local level. You need to have this information before you can start working on your tax return, and it can be frustrating waiting for it to arrive in the mail. As a result, many companies now make their W-2 forms available online, where employees can download and print them as needed.
Step 1
Log on to your company's Intranet. This is often the default home page when you open the Internet from your work computer.
Step 2
Look for a link that says "Employee Self-Service" or "Employee Benefits." Click that link and look for a login button. Enter your ID and password if you have already established one. Follow the initial login instructions if you are logging on for the first time.
Step 3
Contact your human resources department if you cannot find the information you need on your own through the Intranet links. The human resources representatives should be able to help you find the link and log on to the right page.
Step 4
Click the "W-2" link once you have logged on to the employee self-service portion of the Intranet. This page may also include links to recent paychecks, direct deposit summaries and information about your benefits.
Step 5
Open the W-2 form and review it carefully. Print it for your records if you wish. Go to the printer right away to retrieve the W-2. The W-2 contains your salary information, so it should be kept confidential.