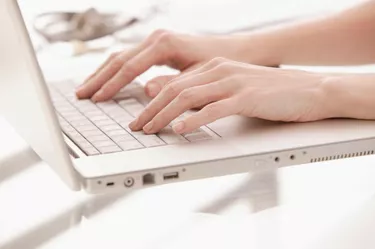 W-2 forms are used to report the earnings of an employee during a tax year. The forms are required to be mailed out to employees by a certain date. If you are anxious to review your W-2, you can access the form before it arrives in your mailbox. Many businesses offer employees the opportunity to retrieve their W-2 forms online. Depending on your employer, W-2 forms from previous years may also be available.
Step 1
Ask your employer for the website to retrieve your W-2 form online. The payroll department of your company should be able to provide you with the website.
Step 2
Visit the website supplied by your employer. The website may be a third-party company's website that specializes in handling payroll statements for businesses. Companies such as ADP and Paychex store this information for numerous companies.
Step 3
Register for an account. If you did not receive sign-in information from your employer, supply the requested information on the registration form to create a user name and password to access your payroll statements. You may be asked to supply your Social Security number, date of birth and employee ID number to create an account. Information such as your employee ID number may be found on your paycheck stubs or obtained from your employer.
Step 4
Log in to the account you created. Use the user name and password you created to access the account.
Step 5
Select the W-2 form for the year you need. If you worked for the company in previous years, you may be able to view past W-2 forms.
Step 6
Download and print the W-2 form. A hard copy of the form can be saved in a secure location.
Tip
Depending on your employer, you may not be able to access your W-2 form online.
If you are uncomfortable submitting your personal information online, request a paper copy of the form from your employer.