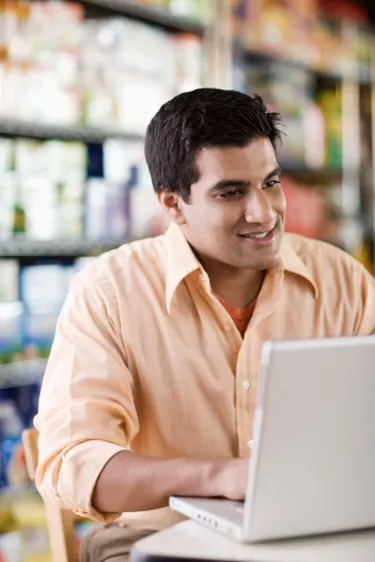 Employee Provident Fund (or EPF) is also called Kumpulan Wang Simpanan Pekerja (or KWSP). The KWSP is a savings account and a retirement fund offered in Malaysia. Both employers and employees make financial contributions to the fund. Every contribution and transaction is detailed on the KWSP account statement. KWSP members are encouraged to check their account balances on a regular basis. This helps ensure that there aren't any errors on your account and that your employer is making timely EPF contributions. The EPF offers an online service that gives its members easy access to their account statements.
Step 1
Obtain an activation code. The activation code is a 6-digit number you generate at an EPF office or KWSP smart kiosk. EPF offices and kiosk locations are listed on the KWSP website (www.kwsp.gov.my).
Step 2
Verify your identity. Insert your Mykad card into the kiosk slot. Press your thumb against the kiosk machine. The machine reads and registers your thumb print via a biometric system. Follow the prompts on the screen. At this point you have the option of printing out your KWSP account statement.
Step 3
Activate your i-Akaun account. Click the "Activate Your i-Akaun" icon. An i-Akaun activation form appears. Accept the terms and conditions. Enter the information for one of the options listed, such as "Member Number" or "Employer Number." Input your activation code. Click the "Activate" button.
Step 4
Finish the account registration process. Choose a username, password and security question. You need this information each time you log into your account.
Step 5
Review your account statement. With the i-Akaun you can follow all your account transactions. You may also print out your account statement. You can now access your KWSP statement from the convenience of your home at any time.
Tip
You must use the activation code before it expires. The activation code expires in 90 days.