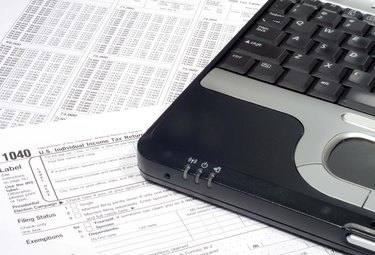 If you need a copy of your W-2, you can get one from several sources, including your employer, the Internal Revenue Service and the Social Security Administration. The IRS provides free copies of a W-2 if you need it to sort out tax issues. The SSA offers free copies of W-2s for Social Security-related reasons.
Write to the SSA
To get a copy of your W-2 from the SSA, write a letter that includes your name exactly as shown on your Social Security card; your Social Security number; and any additional names or aliases listed on your W-2. Also include your complete mailing address, phone number and the years for which you need copies of your W-2.
Provide Reason for Requesting
Also provide a reason for requesting the W-2. For example, you might request a W-2 from the SSA to make sure the Social Security tax your employer is withholding is the correct amount. As of 2015, the SSA charges $37 for any W-2s you request for reasons not related to Social Security, such as establishing residency or providing income information for workers' compensation. To pay for these W-2s, send in a check or money order with your Social Security number written on it, or use Form 714, found on the SSA website, to pay by credit card. Mail everything to the SSA address provided on the SSA website.