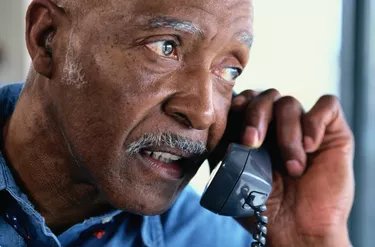 The Social Security Administration maintains records for everyone who has applied for Social Security Disability benefits, and everyone who has received or is currently receiving benefits. You are entitled to a copy of your Social Security Disability records, which may be useful if you need to appeal a denial of benefits or track current payments.
Contact the Social Security Administration
You can request a copy of your disability records from your local Social Security office, or by calling the SSA's toll free number at 1-800-772-1213. The SSA will mail your records to you, whether you make the request in person or over the phone. Expect to wait two weeks to receive your records once you've made your request.
Provide the Correct Information
Be prepared to provide the SSA with your legal name, date of birth, Social Security number and the address where they should mail the copies of your records. If you visit the Social Security office in person, be prepared to show identification, such as a driver's license. Specify that you are requesting a copy of your Social Security disability file.