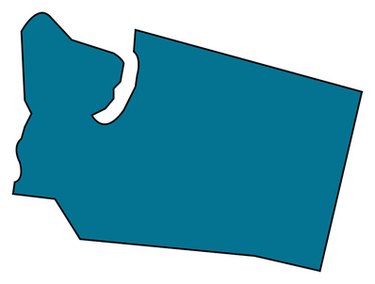 A divorce decree is the official court document that terminates your marriage. Although you probably received an original copy of the divorce decree once the divorce became official, you may wish to request additional copies. In Pennsylvania, you must contact the courthouse in the county in which the divorce decree was granted to receive copies. Unlike other states, Pennsylvania's Division of Vital Records does not issue copies of divorce decrees.
Step 1
Locate the county courthouse that originally issued the divorce decree. For a list of county courthouses and contact information, visit the Pennsylvania's Department of Health website.
Step 2
Contact the courthouse. You will want to speak with a clerk. Explain that you want to obtain a copy of a divorce decree. The clerk will tell you what information you need to help them conduct a search of their records. For example, in Delaware County, you must include your case's docket number. The docket number is available on your official divorce documents and is discoverable through the county's online public access system. You should also ask about fees for your request since each county sets its own pricing.
Step 3
Type and print your request. Include the date of your request; identifying information such as your name, the divorce parties' names and the case docket number; and your signature. Also, specify how many copies of the divorce decree you are requesting.
Step 4
Write a check made out to the county courthouse for the fee associated with your divorce decree request. If you are requesting multiple copies, multiply the fee by the number of copies you are requesting.
Step 5
Submit the check and the letter, along with a self-addressed stamped envelope, to the county courthouse.