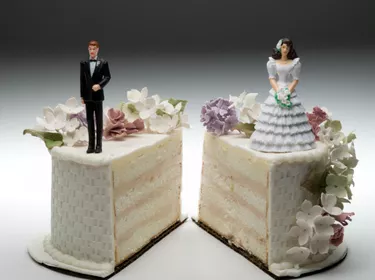 While divorce is always unfortunate, sometimes it is the best solution for a couple. After making the difficult decision to file for divorce, a lack of funds should not be a road block. However, divorce is expensive, and unfortunately, many couples stay together simply because they cannot afford the divorce. In Texas, there is assistance available to help cover the costs associated with divorce. If you are in financial need, you can file for divorce for free.
Step 1
Download the divorce papers from home. Visit your local law library website to print the divorce papers free of charge. You will need to determine if the divorce is going to be contested or uncontested. If children or property are involved, additional paperwork will be required. If you do not have access to a printer, go to the law library in person. For example, Travis County Law Library allows you to make copies of the divorce papers for 20 cents a page.
Step 2
Complete the paperwork. If you have trouble understanding the terminology used in the divorce papers, refer to the law library for assistance. There are explanations and examples to help you understand the proper way to complete each page.
Step 3
Apply for legal aid. If your case is more complex, consider seeking legal aid. In Texas, there are a variety of legal service centers offering divorce advice or representation to low income residents. The Legal Aid Society, Austin Bar Association and Lone Star Legal Aid offer services.
Step 4
Go to your bank to have the paperwork notarized. Many of the pages in the Texas divorce paperwork must be notarized. Hiring a notary public can be expensive. Most banks provide free notary services for account holders.
Step 5
Submit an application for indigent status. At your local courthouse, obtain the Application for Determination of Civil Indigent Status form. You will need to provide information about your finances. To be declared indigent, you must prove that you cannot afford to pay the filing fee. If the application is approved, the fee will be waived.
Step 6
File your petition for divorce.