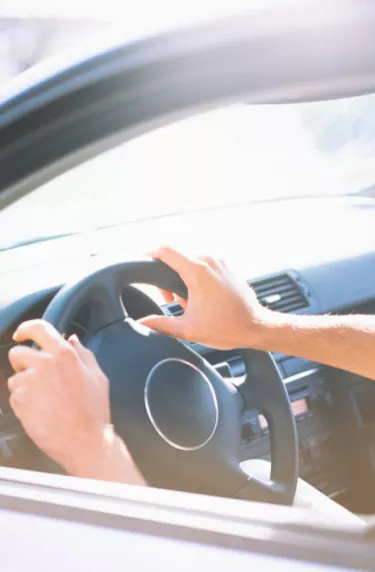 Having your license suspended in Georgia due to back child support makes routine activities difficult, such as getting to work or school. Your license can be suspended in Georgia if you pay court-ordered support and are behind in payments by the equivalent of two month's worth of normal or back-owed amounts. You are not legally allowed to drive while your license is suspended and are subject to arrest, fines and imprisonment if caught driving.
Step 1
Contact the Georgia child support office that is handling your case. Check letters from the office for the phone number and worker's name. Ask how much support you currently owe and write the answer down.
Step 2
Collect the money you need to pay the child support if possible. Get a check or money order in the amount of support due. If you are not able to afford the total amount, Georgia allows for repayment agreements to lift license suspensions under certain circumstances such as financial hardship. Write your $TARS number on the payment method; $TARS is Georgia's Support, Tracking, Accounting and Reporting System, and you should have received a $TARS case number for your support account. Gather your financial documentation such as pay stubs, bills and proof of other income and expenses to document why you cannot pay the full amount due.
Step 3
Visit the child support office. Pay the child support in full if possible. Request a repayment agreement to bring you into compliance with the order if you cannot pay in full. Give the worker the amount you were able to afford along with your supporting financial papers. Ask for a signed Notice of Compliance and Request for Release Form as required under Georgia law to lift your suspension if you are going straight to the DMV.
Step 4
Send the reinstatement fee to the Georgia Office of Child Support handing your case, if you do not need your license reinstated immediately. The fee is $25 as of 2010. Write a check or money order made out to "DMVS." Write your $TARS number on the payment method. Mail the payment to Child Support Unit, DPS; P.O. Box 105182; Atlanta, GA 30348.
Step 5
Visit your local Department of Motor Vehicle Safety (DMVS) if you need the license suspension removed the same day. Ask to speak to a customer service representative about lifting a license suspension. Give the representative the original Notice of Compliance and Request for Release Form. Fill out the form given to you by the representative; the fee to have your suspension lifted immediately is $35 as of 2010.
Step 6
Request an administrative hearing on your suspension if you cannot pay in full, establish an agreement due to extenuating circumstances, such as bills from a medical illness, or if you believe the suspension was invalid. Submit your request in writing to the appropriate Georgia Child Support Office. You'll receive a hearing notice from the Georgia Office of State Administration Hearings (OSHA). Attend the hearing and bring any documents that support your case, such as proof of hardship or proof of support payment. Ask the support agent for instructions for reinstating your license if you win your hearing; the agency may handle reinstatement for you.
Step 7
File for bankruptcy if you cannot get your suspension lifted via traditional means and need your license back. Your license will be reinstated once the Georgia Child Support Enforcement Office notifies the DMV. Note that you are still liable for most support payments during bankruptcy proceedings.
Warning
Consult an attorney about filing for bankruptcy, as the proceedings will impact your overall financial situation.