If you own rental property, there may come a time you will need to evict a tenant. In Texas, eviction is a four-step process: give notice to vacate, file the suit, go to court, and obtain a writ of possession.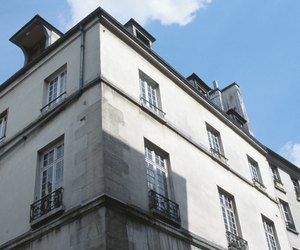 The court cannot issue a writ of possession unless and until you obtain a judgment against the tenant. A writ of possession authorizes the constable to oversee the move-out process, and to engage the services of warehouse employees to remove property from the premises. The constable is not responsible for damages, and may use reasonable force to execute the writ.
Step
Provide tenants with notice to vacate. The notice must be written and delivered by certified mail with return receipt or by another method allowed by Texas Property Code Section 24.005. You must wait three days after delivery before you file your lawsuit.
Step
File your lawsuit with the court by filing an original petition. You must wait three days after delivery of the notice to vacate before you file your lawsuit. You must pay court costs at the time of filing; these vary by county. When your case is filed, the justice of the peace will issue and serve a citation pursuant to Texas Rules of Civil Procedure, demanding them to appear in court.
Step
You or your attorney must attend a hearing in court to argue your case. If the tenant fails to appear or otherwise file an answer, you will be awarded a default judgment under Rule 743 of the Texas Rules of Civil Procedure. If the tenant does appear or answer, however, you must present sufficient evidence to show that you are entitled to possession of the premises.
Step
Request a writ of possession if the tenant occupies the property on the sixth day after judgment is found against the tenant. Request the writ by contacting the justice of the peace in the county where judgment was granted. You must pay an additional fee for execution of the writ ($150.00 as of July 2011).