When you default on your rental agreement, there will be a number of alternatives for you to pay your rent or quit. You will receive an Unlawful Detainer, which is a summary by the court describing what is owed to your landlord. You have five days to answer back to the courts for the reasons of not paying your rent on time. Then, if you have not answered the Unlawful Detainer in a timely manner, you will receive a Writ of Possession by the courts reversing the property back to the landlord. By this time you have a number of days before a sheriff's deputy shows up at your doorstep to put you out.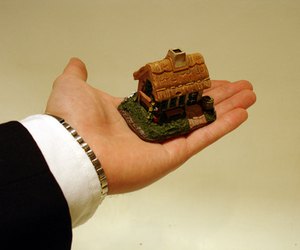 How to File a Motion to Stay Eviction in California
Step
Go to the court that has been assigned to your eviction within five days of receiving your Unlawful Detainer. The address will be located on your Unlawful Detainer.
Step
Prepare to complete a form called Answer--Unlawful Detainer (UD-105). If your landlord has made any mistakes in filing an Unlawful Detainer against you, then you may have probable cause to file a Motion to Quash Service or a Demurrer. A Motion to Quash is when the landlord didn't serve you the Summons and Complaint (Unlawful Detainer) by hand. A Demurrer is when the landlord didn't provide accurate information at the time of filing his eviction against you.
Step
Prepare your answers correctly. Ensure you provided all the pertinent information on the form to protect yourself and answered your landlord's complaint.
Step
Talk to a lawyer or legal aid for advice. There are legal aids available to help you at the court to help you fill out the forms.
Step
Prepare to pay filing fees at an estimated cost of $160. If you owe more than $10,000 in rent, there can be an increase of approximately $307. If you request a jury there will be a cost of $150.