Many grocery stores now offer a self-checkout option. Often, the self-checkout isle is for customers who have 20 items or less. Customers who are in a hurry can scan their own items and then pay through the machine. Each self-checkout machine is capable of providing the same service as the isles that have cashiers. This means you can use your grocery coupons to bring down the total amount owed before you pay for the groceries.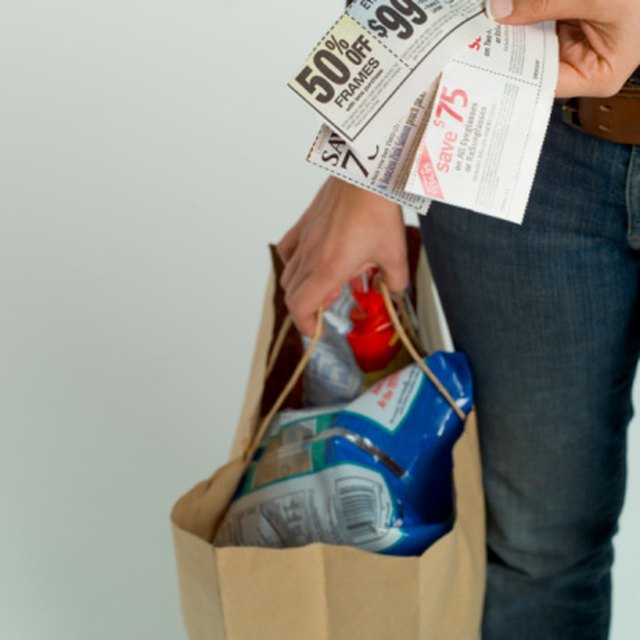 Step
Scan your groceries one at a time and set them in the provided grocery bags.
Step
Click "Finish and Pay" when you have finished scanning all of the groceries in your basket.
Step
Chose "Coupons" from the payment options.
Step
Scan each coupon one at a time in the same manner that you scanned your groceries. As soon as the register takes off the discount it will ask you to deposit the coupon in the provided slot.
Step
Call the self-checkout attendant if you have any free product coupons that do not scan. The attendant will look up the amount of the product and take the discount off for you manually.
Step
Press "Done" when you finish scanning all of your coupons. This will bring you back to the payment menu.
Step
Select "Pay with Card" if you want to pay for your groceries with a debit or credit card. Select "Cash" if you want to pay with cash. Follow the prompts to insert your card or cash and finish paying for your groceries.