The Sears department store funded by Citibank offers several different credit cards. The options include a store credit card that only works within the department store, to the Sears Mastercard which is usable at any shop where the Mastercard logo is seen. As with any credit card, you must pay back any amount you charge on the card, plus applicable interest.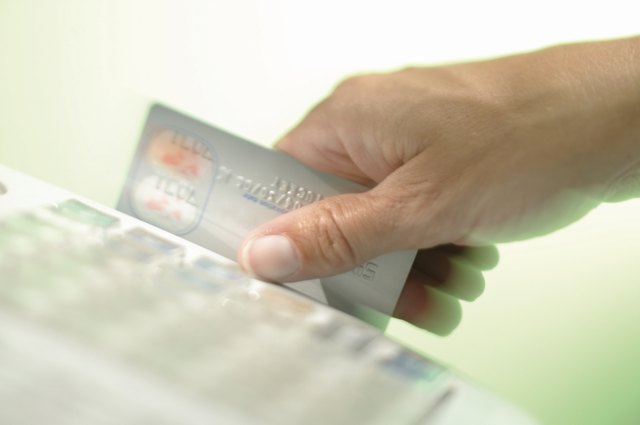 credit: Comstock/Comstock/Getty Images
Step
Visit your local Sears store and make the payment there. Be sure to bring the credit card bill, as well as cash or a check for the amount you wish to pay. You may make the payment at any cashier or customer service booth in the store.
Step
Visit the Account Online website to pay your card balance online. If you have not already registered for Account Online's services, you must sign up for the free service before using the website. Once registered, you may pay your bill with a checking account.
Step
Send a check containing the amount you wish to pay to Sears's credit card mailing address. The address is on the envelope provided for you with your credit card bill. In case you don't have it, the address for your card is on Citibank's Sears website. Remember to include your account number in the "memo" section of your check.